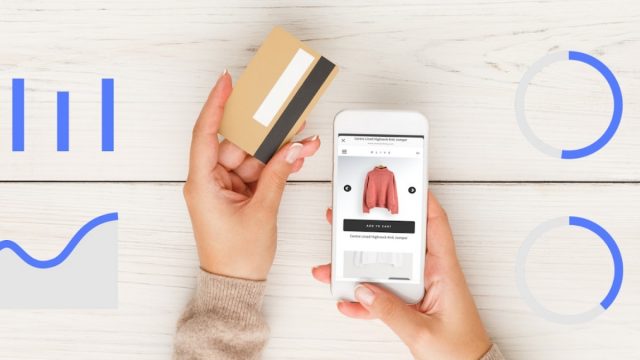 There was a time when the purpose of a website was to stake your flag in the digital arena, creating a basic online 'shop front'. Times have changed and the rapid growth in digital now means there is little point in a business having a website unless it can covert visitors into customers.
In an increasingly complex digital environment, what do organisations need to do to increase customer conversions? Here are 4 simple methods that any business – from local traders to multinationals – can activate to unlock the more sales.
1. Integrate Social Proof to your Site
Any savvy business leader knows the value of 'word of mouth' recommendations. In fact, a Word of Mouth Report by Chatters Matters found that 83% of consumers say a word of mouth recommendation from a friend or family member makes them more likely to purchase that product or service. So, think of social proof as your traditional 'word of mouth' and be smart about including testimonials and reviews on your website. Most businesses find they need a bit of help in gathering reviews, but there are solutions that make it easy to ask your customers for their opinions and to collect and publish their reviews. If visitors to your site can't see that customers have enjoyed using your product or service, then it's likely that your conversion rate will suffer.
2. Add Live Chat to your Website
Adding a live chat function to your site helps any visitors who might have questions about your products. They may not have the time or inclination to pick up the phone, but live chat has the potential to resolve their query in a short space of time.
Live chat functionality can offer serious benefits and has come on leaps and bounds in recent years. Gone are the days of irrelevant chatbot responses which only served to wind up your potential customers. Nowadays, chatbots allow us more control over what they respond to and how they respond, meaning they are more of a gift than a risk to your sales. The bot will handle any frequently asked questions, then your sales team can pick up anything that's a bit more complex.
3. Create Strong CTAs
A call-to-action (CTA) is one of the most obvious methods of converting online visitors into customers. A strong CTA will clearly direct the user in what action you want them to take. We see them almost every time we look at a screen: sign up, subscribe, buy now, try for free, join us, learn more.
Think about how you might make your CTA clear and easily accessible. Applying a heat map to your website or email can identify exactly where your visitors are clicking, so you can add your CTAs into the most frequently visited areas of a page. Typically, each of your landing pages should have a single CTA, but it would be placed at various points around the page in different formats — a button at the bottom of the page, a hyperlink within the text and a pop-up before you navigate away from the page, for example.
4. Improve your Page Speed
Whatever your level of knowledge and understanding about search engine optimisation (SEO), at the very least you will know that it is complex. Not only does it drive visitors to your site, it is estimated that the speed at which your website loads can result in a 7% reduction in conversions.
You may have heard about Google's page speed experience update, which is sending business owners into a panic worrying that their website ranking on Google is going to suddenly drop overnight. Indeed, some websites are bound to suffer this fate. But there is no need to panic because Google has made it easy for website owners to understand their core web vitals (as Google likes to call them) via its Page Speed Insights service. Type your web page URL into Page Speed Insights and you'll be presented with scores for both desktop and mobile, along with a list of specifics about what Google likes about the page and where it needs improvement.
If you have a modicum of technical ability and the time and patience to research Google's instructions, then maintaining or improving your search engine ranking shouldn't be a problem. If time or digital capability is scarce, you might need to think about having a chat with your web developer or SEO specialist.
Converting online visitors into customers is becoming increasingly complex, but if you follow the 4 simple steps above, you should find your website is well on the way to becoming a serious sales asset.