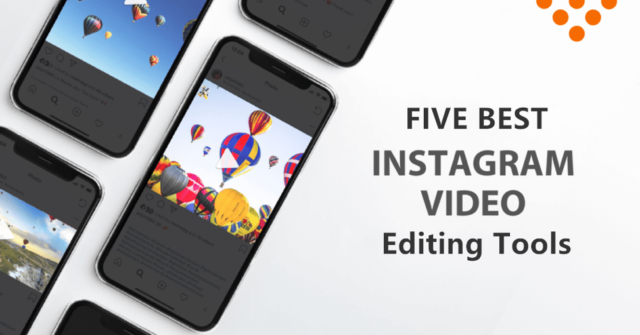 The constant growth of YouTubers and the rise of videos on social networks such s Facebook, Twitter or Instagram, show us that video is a fundamental part of content marketing.
Benefits of Video Marketing
Video marketing is one of the most effective advertising methods on the Internet and, in any of its forms, offers multiple possibilities and benefits for brands.
Videos are easier to consume than text and, therefore, their visualization is more feasible and the public interacts more with the brand. On the other hand, the purchase decision of interested users is better influenced, thus generating high-value leads.
Image and impression of the Brand: There is no doubt that video content causes a greater impact than any other type of communication format. Video can be combined with pictures and music, To better convey the image and attitude of the brand to the public and leave a deeper impression on the public.
Affordability: To the relief of many, there are free or value-for-money iPhone video editor that can be perfectly tailored to the professional needs of businesses. It must be taken into account, even so, that the requirements of each business are different and that there are cases where it is convenient to invest a little more in more professional programs.
In summary, knowing how to make videos is very important for brands, that is why it is also important that the most appropriate video editor is used for the need of each brand.
Five Best Video Editing Tools
Below you will find a list of video editing tools, take a look to discover which of them can help you by creating videos that attract your audience.
FilmoraGo
Inshot
Quick
Magisto
Adobe Premiere Pro
FilmoraGo
This first tool is defined as a video editor for all creators, especially for beginners. It offers its users a multitude of features to achieve really interesting results.
Like other video editing tools, you'll find that FilmoraGo for iPhone has all the basic functions of video editing, like split, trim, copy, adjust speed, add music and text, etc, to make a basic Instagram video.
But for brands, "basic" is not enough, in this case, FilmoraGo iOS video editor also has some outstanding performance.
Key Features:
You can import videos from Facebook and Instagram, and export to the 1:1 or 16:9 Instagram aspect ratio.
There are thousands of mucis in the material library, or you can use your own music from iTune, or just import your own voice.
It provides the option of choosing from built-in transitions, motion effects, filters and stickers.
A special feature call Double Take, with it, you can shoot videos with two front and rear cameras.
With AR Camera feature, you can shoot videos with AR props, faces, stickers, and filters.
InShot
Inshot is a mobile application for photo and video editing, it is one of the simplest tools in this list.
With this app you can cut, edit and retouch photos and videos, quickly and easily. Among the functions for video we find: text, filters, trim, divide, duplicate, flip, freeze part of a clip, add a background, and edit the speed and volume of the audio.
Quik
The Quik app was developed by GoPro to edit GoPro videos and upload the pictures to the Cloud. If you own a GoPro, it's the tool you use to view your images and videos. Nevertheless, Quik also lets you upload footage from anywhere, including your camera roll.
In addition to being able to import up to 500 videos at one time, you can import the most common formats such as MOV, MP4, and H264.
You can compose the video yourself, or let the app make it by putting moments together for you. Quick is great for making multiple-scene Instagram videos. You don't need any experience with video editing to use this video editing tool.
Magisto
Magisto is an Instagram video editing tool that is powered by artificial intelligence, its AI will create your videos based on sound and facial recognition, landscapes, and action sequences, the only thing that's missing is the ability to upload items in bulk.
In addition, it gives the possibility of monitoring the campaigns and the behavior of the audience: which videos are the most viewed, which ones offer the best performance … etc.
Adobe Premiere Rush
When you think of video or photo editing, the first brand in your mind is Adobe, when comes to video editing, it should be Adobe Premiere Pro, but it's too difficult for newbies, so the recommendation is Adobe Premiere Rush, it's part of the Adobe Creative Cloud suite of tools.
Adobe Premiere Rush can let you sync everything to the cloud, and like Magisto, AI powers Adobe Premiere Rush, which they call Adobe Sensei, this AI will capture all of the best moments of your clips and mash them together automatically, but it only comes with 2GB of storage.
After reading the introduction above, do you know which Instagram video editing tool is right for you? Most of them are free or come with a free trial that will allow you to test before making the purchase, so before you decide which one to buy, try each one as much as possible, after all, everyone's habits and needs are different. All in all, hope everyone can find the right video editor that suits the video editing need of your brand. Thanks a lot for reading!