Pens are one of those things that everybody has lying around the house. We have them in our kitchens, in our offices, and our rooms, and even in our pockets/purses. They're so ubiquitous that it's hard to get away from them. That's one of the reasons they're such a great promotional item. When you're running a small business and want to generate interest in the organization, you need to find unique ways to engage with potential customers. Providing customized items that they can use every day can help. Pens are one such item that tends to work well for this purpose. Here are five ideas for using them at your business right now.
Driving Traffic
As a person running a business, you know the value of having regular and repeat customers. Driving traffic to your business is a tough endeavor even on the best of days. And it doesn't get any easier the longer you've been around. Many organizations are having difficulty driving traffic to their stores. That's why it's so essential to have an Ace in the Hole as it were. That Ace can be custom promotional pets. By customizing a pen and using it to not only advertise your business but also drive engagement with customers, you can see an increase in traffic and customer retention at your business. There are many ways to use pens to your advantage in this regard as well as see a high return on investment when using such promotional items.
Brand Awareness
When you're discussing custom pens and branding/marketing in the same sentence, the phrase brand awareness is likely to come up. Brand awareness is the familiarity customers and potential customers have with your brand. It helps determine whether they'll choose you over the competition or give you the business you need. Highly recognizable Brands attract and retain customers easier than those that aren't. That's why you need to do something that makes a splash and puts yourself on the map. Nothing screams, "check out my business/brand" more than some custom promotional pens. Customizing pens with your logo and perhaps even a cool slogan can be beneficial here. Use them as giveaways, gifts, sale items, or however you please to help get the word out about your business. Handing out these types of pens as gifts creates a bond between you and prospective customers. It also helps generate rapport and a sense of goodwill toward the organization. Anyone carrying one of your pens around town will also essentially be advertising your brand when they use it. The bond you create with custom pens can lead to great opportunities down the line, making them the ideal marketing tool for generating new business for your company.
Giveaways and Thank You Gifts
As we mentioned previously, giving away pens and using them as gifts can be a valuable resource for not only creating brand awareness but also building solid relationships with your customer base. Giveaways don't have to be anything super fancy or complicated. They can be as simple as giving away a free pen when somebody fills out the application, when they purchase something at the register, or simply leaving them on the counter for anyone to take. This is a good method of distribution in general and works similarly to how you might distribute pens at a trade show or conference. Giving them away as thank you gifts can be a nice gesture toward customers, coworkers, staff, and even investors. Consider the fact that you don't have to offer just the basic plastic ballpoint pens for all of your custom pens. You can get engraved pens that feature laser etching, metallic pens that are sleek and nicely designed, gel pens, pens with special features such as a stylus, or even Rollerball pens. There are so many options out there that you should be able to find one to suit any marketing/promotional need.
Social Media Contests
Another fantastic and tried and true method of getting your name out there is to do a social media contest. Millions of people interact and engage on social media every day. That's why it's such an integral part of any marketing campaign or overall business strategy. Running a social media contest, however, can be fraught with complications. It can be difficult to drive engagement successfully and entice people to interact with your brand. You need to offer something worthwhile. Remember those engraved pens we talked about a minute ago? Those can offer an opportunity to be a gift for a social media contest that ultimately leads to more business or foot traffic at your company. You can also give away pen sets or perhaps a pen flashlight or something similar to make your contest run smoothly. A good quality gift is the best way to leverage a social media contest to your advantage and drive as much brand awareness/engagement as possible.
Fundraising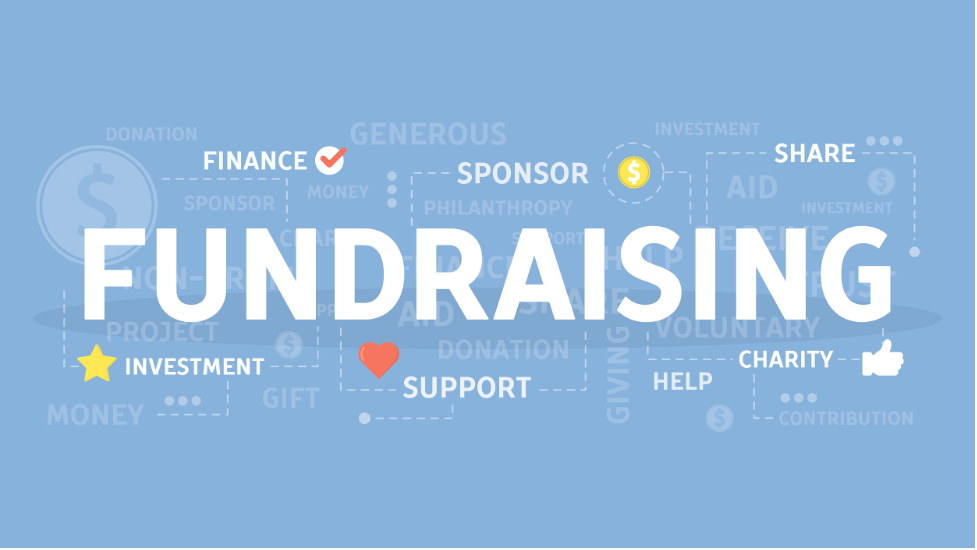 Using promotional items for fundraising isn't anything new. Many companies do it all the time with items like t-shirts and mugs. You can do it with pens as well. Selling fancy pens, such as engraved or metallic ones can help you do some fundraising for whatever purpose you choose. Whether it's for a charity or another event, custom items make great fundraising tools. Fundraising requires extensive planning and an understanding of your product, but can ultimately be beneficial for the company, it's customers, the organization the funds are being raised for, and customers as well.