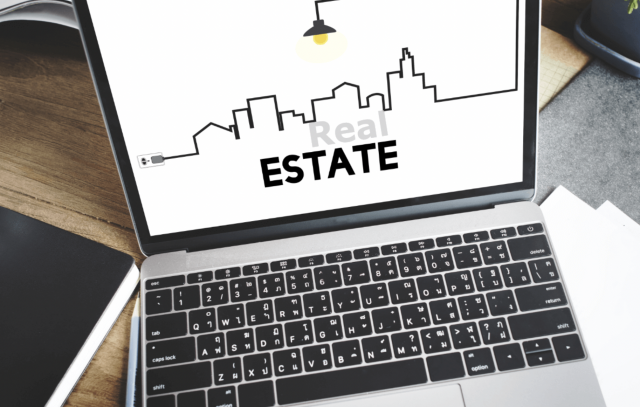 Technology is an inescapable part of the real estate process. According to the National Association of Realtors (NAR), 97 percent of home buyers use the internet when looking for a home. Real estate agents continue to use e-signature tools, online comparative market analyses, and multiple listing services (MLS) to aid clients in their home goals.
But the use of existing technology only tells the first part of the story. New technology and digital services continue to rethink how people buy and sell homes. Here are five tech trends that are changing how people close real estate deals.
1. Apps Connect Realtors With Buyers and Sellers
Oftentimes, real estate agents receive leads from friends and family members. While it's nice to work with a personal connection, these recommendations have their drawbacks. First, a Realtor with a relatively small network won't be able to drum up as many leads. They will need to spend more time attending networking events, which eats into their actual work time. Next, many buyers or sellers don't necessarily want to hire friends. They don't want to mix business and personal relationships – especially when hundreds of thousands of dollars are involved.
Fortunately, technology is stepping in to help Realtors find clients (and vice versa). Services like UpNest are free for buyers and sellers to use. They submit their criteria for what they need from a Realtor and the algorithm recommends a few top agents to choose from. The buyers or sellers don't feel pressured to work with friends and don't have to comb the web for recommendations.
Services like UpNest make money through a commission-based model. When a Realtor closes a sale, they pay a percentage of the commission to the service that generated the lead. This way a Realtor gets a steady stream of leads to choose from without wasting their marketing budget or spending hours in time-consuming networking events.
2. Drones Create Better Videos for Potential Buyers
Real estate isn't just changing because of software companies and tech startups. The hardware that agents use to promote a home also looks different each year. Right now, the use of drones in real estate photography and videography is at an all-time high. At the start of the COVID-19 pandemic, buyers didn't feel safe leaving their homes. Sellers also didn't want to invite strangers into their safe space. This drove more Realtors to invest in drone technology to create home tours and high-level views of properties.
According to NAR, 56 percent of Realtors use drones when marketing a home. A little more than a third of Realtors (36 percent) hire professionals to operate drones, while 14 percent have someone in-office who knows how they work. Only six percent of Realtors know how to operate drones themselves.
This technology allows buyers to really see what it's like inside a house so they know what to expect before touring it in person.
3. AI Provides Better Home Recommendations
One of the main ways that technology has changed the home buying process is by offering better listing recommendations. Gone are the days of manually flipping through books of listings inside a real estate office. Now, potential buyers can set up criteria within a multiple listing service (MLS) or home finder app (like Zillow) to discover their ideal homes.
According to TechRepublic, some PropTech (property technology) companies are working to provide better filtering options for buyers. Instead of limiting search criteria to a geographic region, price range, and a few key features, they are using dozens of data insights to help buyers find the perfect home.
With modern technology, recommendation apps like Localize will pull more than 100 insights based on your needs. Do you really want a garage but a pool is optional? Do you want to avoid extensive repairs? These apps can rank for that. As a result, buyers only see homes that are relevant to their needs. This saves buyers time because they only look at – and eventually tour – homes they want. Sellers also benefit by having better showings that drive more offers.
4. Smart Homes Increase Property Value
Sometimes, technology that affects real estate doesn't have anything to do with the home sale process itself. Studies show that simply modernizing a home with smart technology can increase its perceived value, driving up demand and its listing price.
Installing smart devices can increase a home's value by up to five percent, according to One Smart Shelter. This is significant because adding smart devices is often an affordable upgrade for many sellers. Homeowners can buy a Nest thermostat for less than $250 and a Ring video doorbell for as low as $60. It's possible to create a smart house for around $1,000 – $3,000 with control systems for plugs, kitchen appliances, and security.
When it comes to choosing upgrades that can increase a home's ROI, smart devices continue to be one of the most affordable options that drive the highest results. This shows that buyers want technology in their homes and feel comfortable engaging with it in everyday life.
5. The Closing Process is Going Digital
Another change from the COVID-19 pandemic is the digital closing process. Many title companies created "drive-thru" closing options where buyers and sellers walk through each of the required documents from their cars. However, according to NerdWallet, digital closing (or e-closing) is becoming more common as the people involved in the real estate process can't leave work or drive across town to close on their homes. This is also important for out-of-state closings where buyers can't travel to sign the forms.
There are two key elements of PropTech required for virtual closings: security and usability. The paperwork needs to be secure enough to restrict only select parties to the documents. The software tools also have to be usable and intuitive, so everyone involved knows exactly what they are singing and what they need to sign off on.
PropTech Will Continue to Solve Key Real Estate Problems
If part of the real estate process is confusing or difficult, there is likely a startup company working to repair it. Technology has come leaps and bounds from the days of paper MLS printouts, and it will continue to grow with the use of AI and other tools. Today's problems can inspire real estate professionals and tech experts to create the solutions of tomorrow.