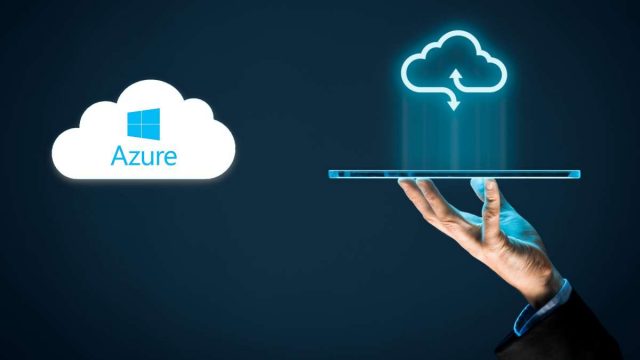 Cloud computing has entirely transformed the way of dealing with data in the 21st century. As a result, numerous companies worldwide are leveraging this technology to expand their service area and do more business.
A recent report by Grand View Research has stated that the global worth of the cloud computing market has touched USD 274.9 billion in 2020. The report further reveals that it is expected to grow at a compound annual growth rate of 19.1% from 2021 to 2028.
So, if you are considering it a career option, you are on the right track to a prosperous life. Among all the cloud computing platforms available these days, Microsoft Azure is leading as one of the most popular cloud computing platforms.
To become an Azure engineer, you will need a bachelor's degree in computer science and a specialized Microsoft certification. However, you can not apply for a job without an Azure Cloud Engineer resume.
We are here to resolve this issue with our effective resume-building tips. These five executable tips will help you build a job-winning resume for azure engineer jobs in 2022:
Use a Professional Resume Format
Most professionals start writing their resume details without polishing and outlining the resume format. We advise you to dodge that approach and outline your resume before writing your professional details.
Out of all the online available resume formats, we have picked the three most effective resume formats to outline your resume:
Chronological Resume Format
Functional Resume Format
Combination Resume Format
Generally, the chronological or combination resume format works fine for entry-level and experienced professionals. However, the functional resume format is suitable only for individuals who have a career gap in their professional journey.
Mention Your Professional Details in Bullet Points
We all are well aware that recruiters do not spend more than a few seconds screening a resume. Hence, you need to improve the readability of your resume to grab the recruiter's attention and increase your shortlisting chances.
For that, we strongly recommend using one-liner bullet points rather than long paragraphs to mention your professional details. You can consider following the below-given guidelines while crafting the bullet points:
Start every point with a power verb
Use numbers to quantify your bullets
Highlight essential metrics
Address cause-effect relationship
Highlight Essential Information
To grab the recruiter's undivided attention while screening your resume, we advise you to highlight every essential information throughout the resume, including profile-centric keywords and other metrics.
List Your Technical Skills in Separate Section
The most effective way to showcase your technical and key skills is by making separate sections for them. Hence, you can make two separate sections to list your technical and key skills in an organized manner.
Write an Engaging Resume Summary
A resume summary is one of the main elements of a resume, and recruiters do not skip this part ever. To impress the recruiter, you need to use easy-to-read language while writing your resume summary. Moreover, adding some skills and keywords will also benet you during the resume screening round.
Bonus Tip- Proofread Before Applying
Proofreading is the final step of resume building. However, we recommend you take a halt before proofreading your resume. This step will help you rectify all your small errors, including spelling & punctuation, that can affect your shortlisting chances during the resume screening round.
Key Takeaways
Here are the extracted key points of this article that will help you in having a quick review:
Outline your Azure Cloud Engineer resume in a professional resume format
Use bullet points to mention your professional details and everything except the resume summary
Highlight essential metrics and profile-centric keywords to get the recruiter's undivided attention
Make separate sections to showcase your technical and key skills in the resume
Write an easy-to-read and crisp resume summary to engage the recruiter during the resume screening round
Proofread with a calm and focused mind to minimize small errors that can affect your shortlisting chances
Getting an Azure Cloud Engineer job in this competitive era is not a piece of cake. However, these guidelines will help you bag your desired job by building a job-winning Azure Cloud Engineer resume. Additionally, we advise you to attach a cover letter and your resume to get the maximum benefits in the recruitment process.