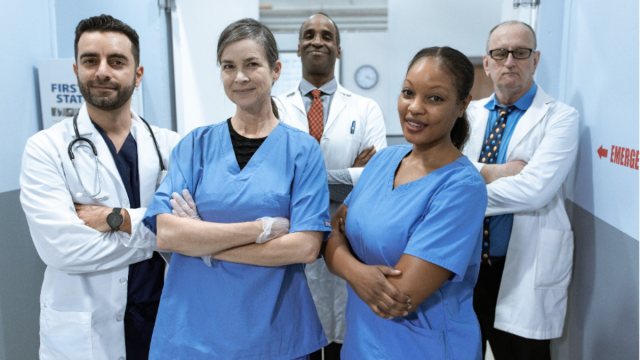 Nurses spend more time with patients than other health care professionals. Therefore, their interaction with patients must be friendly and professional at the same time. As a nurse, you can ensure positive patient feedback after establishing a healthy relationship. Patients, most often, prefer to trust only those nurses with whom they can feel a good rapport. A 2020 study published by the National Center of Biotechnology Information suggests patient outcomes are directly proportional to a good nurse-patient relationship.
Building a positive connection with patients is not an easy process. You may have come across difficult-to-handle patients to deal with in your nursing career. While interacting with such patients, you need to understand their irritable behavior is an outcome of their bad health. If you fail to create a good rapport with your patients, they will remain dissatisfied with their treatment. This lack of satisfaction will affect your reputation as well as that of your facility. So, if you want to build stronger nurse-patient relationships, consider following these tips.
Acquire Higher Education
Higher education trains you to use quality improvement methods, provide advanced care management to patients, and prepare you to meet diverse patients' needs. As a result, you'll be able to improve your rapport with your patients. If you want to get on the safest track to honing your nursing skills, then earning an online nursing education is the best option. An online Master of Science in Nursing program will help you enhance your professional knowledge and etiquette in a flexible manner. You will save yourself from the hassle of going to campus to take lectures. Also, it will give you more time to spend with your patients and understand them better.
Establish a Personal Relationship
Nurses who prefer to keep their patient-nurse relationship restricted only to giving medicine or treatment fail to develop a positive rapport with patients. As a professional nurse, you must try to understand your patient on a personal level. Try to know about their likes, dislikes, opinions, desires, and emotional struggles. This will also help you personalize their treatment plan.
When you talk about personal things with your patients, they begin to narrate all troublesome experiences of their lives to you, assuming you will feel for them. By understanding their past, you can help your patients to reduce their emotional baggage and heal faster. According to a research article published in PLOS Medicine in 2014, clinicians who successfully acquire their patients' trust are more likely to receive responsive and compliant behavior from their patients.
Communicate Effectively
Poor communication between nurses and patients can lead to confusion, mistrust, and fatal medical errors. Therefore, effective communication ensures positive outcomes and good nurse-patient rapport.
You can build a healthy relationship with your patient through assertive communication. Such communication entails listening and responding to a patient's concerns and fears. Moreover, you can give confidence to your patient, alleviate their pain, and comfort them through good talk. Suppose you can't communicate openly with your patient. In that case, there will be a barrier standing in your way to a positive rapport. Understanding your patients requires you to talk in a more friendly and compatible manner with them.
Have Patience with your Patients
You might have encountered patients who create a ruckus in the hospital. This might be the best time to test your patience. You must learn to control your anger and show the best possible behavior to patients, which will help you build a connection with them. You must exercise tolerance to understand your patients better. Manifesting anger or frustration will only affect your rationality to make the right decisions. Being unable to make the right decision at the right time will result in a poor nurse-patient relationship.
Nurses must discipline themselves to cope with all kinds of unwanted situations. Patients need physical and mental comfort to heal faster. You can make this comfort possible for them by dealing with your patients with tolerance and empathy.
Listen Actively
You must practice active listening with each patient to create a positive rapport. You can give your patients confidence that their suffering matters by listening actively to their talk. Also, they will assume that their voice carries weight. While practicing active listening, avoid making it seem like a one-way conversation. It will offend your patients. So ensure that they know you're listening by giving verbal and visual signs. Make certain facial expressions in response to their talk to make your mental presence felt.
Keep your Patients Updated
You can nurture a healthy relationship with your patient by keeping them updated about their treatment status. Keeping them in the dark about things will only lead them to distrust you. If there is a delay in the procedure or checkup, inform them on time. If you are unable to do so, apologize in a friendly manner.
You should pass on any information to your patients so they start trusting you even more. Also, clear all ambiguities that might be disturbing your patients regarding their healthcare plan. If you entrust your patients with all the information, they will also trust you with the crucial information that might be helpful while treating them.
Conclusion
Nursing can be a gratifying career only if your focus is on building a positive relationship with patients. You must reflect on how you treat your patients. The environment of hospitals can be very depressing for some patients. But you can make a difference by making them feel loved and at ease. So, if you are looking for tips to be better and friendlier as a nurse, consider adhering to the tips mentioned above.