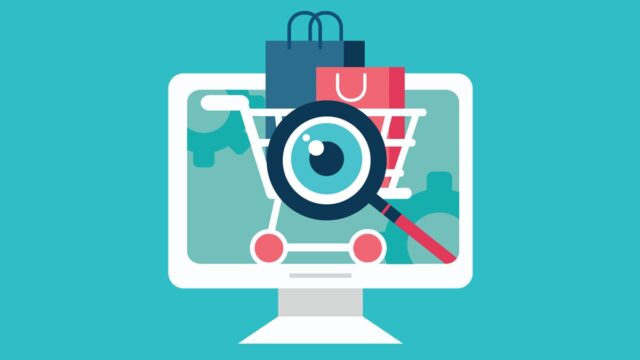 Nearly 70% of consumers immediately go online to search for an item as soon as they make the decision they want to buy it, according to research by the online review platform Feefo. But they don't just waste time aimlessly scouring the internet. As many as 79% of online shoppers will immediately head straight to Amazon or Google to begin their search.
Feefo Head of Digital, Richard Tank says 'While Google's online monopoly on the web has long been documented, it's clear that Amazon is now just as prominent as the search engine, even though it's technically an online retailer. It's important to recognise that while consumers may start their search on these websites, they often end up buying from somewhere else. Today's digital landscape is ever-changing and businesses have to meet the needs of their customers across the whole purchase journey in order to maintain sales and brand loyalty. The findings of this survey emphasise that.'
While for a long time, it was Google who held the online monopoly, Amazon has grown to become just as prominent as the search engine, despite it being an online retailer. Its core categories of video games, books and DVDs remain the company's most popular purchases – in the last 20 years, it has grown to become an e-retailer that nearly everyone uses thanks to its focus on innovation and customer-facing investment. Amazon is especially popular with its Prime members, thanks to benefits such as free and fast shipping, the ability to stream music, film and TV shows and exclusive shopping deals.
The survey of 2,000 adults exploring UK buying habits and consumer behaviour found that both Google and Amazon continue to share dominance in the digital commerce sector across the customer journey. Google and Amazon give shoppers access to a wide variety of products at a range of different prices. For many shoppers, this is the key attraction of these sites, especially for the 82% of survey respondents who say that price is their most important online shopping consideration.
However, while Google and Amazon may dominate online shopping, the survey did also find that some consumers will only start their search with these sites before turning to other retailers to make their final purchasing decision.
Regardless of which online retailer they are using, 79% of respondents admit to abandoning their online shopping basket before completing the purchase. For 63% of online shoppers, high shipping costs were the reason they failed to complete the purchase, potentially heightened by Amazon's Prime delivery service, which has had an impact on people's delivery expectations.
But while consumers want retailers to be digitally innovative and use the latest technology to improve their online purchasing experience, 26% still rate staff helpfulness as being almost as important as product quality. If they have a query, 43% of consumers prefer to communicate directly with the business via email instead of calling customer service as 21% get frustrated dealing with automated voice systems. But, regardless of how they contact the company, three in 10 people expect a lightning-quick response back and are only prepared to wait for ten minutes.
Google and Amazon may have the strongest influence over our online shopping habits today, but even small retailers must do everything to build relationships with their customers if they want them to keep coming back.
Tank goes on to say 'Consumer confidence and trust is essential to developing an online business that grows, and lasts. While the influence of the 'big two' won't be changing anytime soon, brands small and large must do everything they can to build relationships with their customers, to ensure they keep coming back for more. Listening, learning and developing more personalised customer experiences is key to long term success. Technology as an enabler, must be fully utilised in order for online businesses to achieve this.'