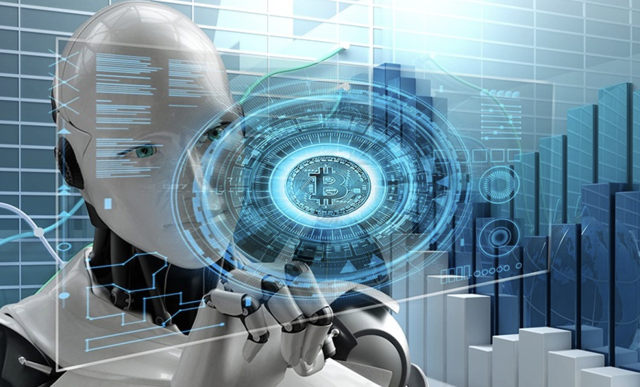 Bitcoin is arguably the most successful cryptocurrency in the world today. While the world has hundreds of digital currencies, Bitcoin dominates them all. Its scarcity and underlying blockchain technology give it value. Some people even compare Bitcoin to physical gold because both assets share characteristics. Many people use Bitcoin robots to trade this virtual asset online, while others use it as a payment method.
Currently, some merchants accept Bitcoin payments locally and online. You can also gamble with Bitcoin at an online casino. If you check the list of the best 10 dollar minimum deposit USA online casino in 2022, you won't miss a platform that takes Bitcoin payments. Thus, you can easily find a casino that allows people to gamble with this cryptocurrency.
However, Bitcoin trading is perhaps, the most effective way to make money with this cryptocurrency. Ideally, you purchase Bitcoins at a low price and sell them at a higher value. People use Bitcoin robots to analyze the crypto market trends and determine the right time to buy or sell their tokens. Thus, you speculate and trade Bitcoin like any other asset.
But you can also invest in Bitcoin. With Bitcoin investing, you purchase Bitcoins with fiat money, like the US dollar, GBP, or Euro, and hold them in your crypto wallet, waiting for their value to increase. Eventually, you can sell your Bitcoins at a higher price and exit the market with a profit.
Bitcoin is a highly volatile digital asset. Its price can fluctuate dramatically within a short period. Therefore, trading Bitcoin manually means sitting in front of your computer monitor analyzing trends and factors that may affect its price. It also entails manually purchasing the cryptocurrency based on your market analysis. That's what people call discretionary investing.
However, you can obtain or program a trading robot to do everything for you. A trading bot can purchase and sell Bitcoin faster while analyzing the aggregate data. And that's what people call High-Frequency Trading or Algo Trading.
What Is a Bitcoin Robot?
A Bitcoin robot is a computer program or software that buys and sells this cryptocurrency automatically at a specific time to generate a profit. It's an auto-trading program that uses complex mechanisms and algorithms to scan the crypto market, read signals, and then decide on the trades to place to generate a profit.
Since Bitcoin is a highly volatile asset, its market differs from conventional trading. Perhaps, the Bitcoin market is the only marketplace where the asset's price changes in double-digit percentages in a single day. What's more, the Bitcoin market runs 24/7 throughout the year. That means people purchase and sell Bitcoin somewhere in the world every minute.
Before executing trades, Bitcoin robots weigh this cryptocurrency's volatility depending on the market data. And this happens in a second fraction. Consequently, a Bitcoin robot enables traders to take advantage of the best market opportunities.
Additionally, a robot operates throughout the day. Among the best opportunities in the crypto market is when people sleep while others wake up. Thus, some participants leave the crypto market, creating arbitrage opportunities.
How to Use a Bitcoin Robot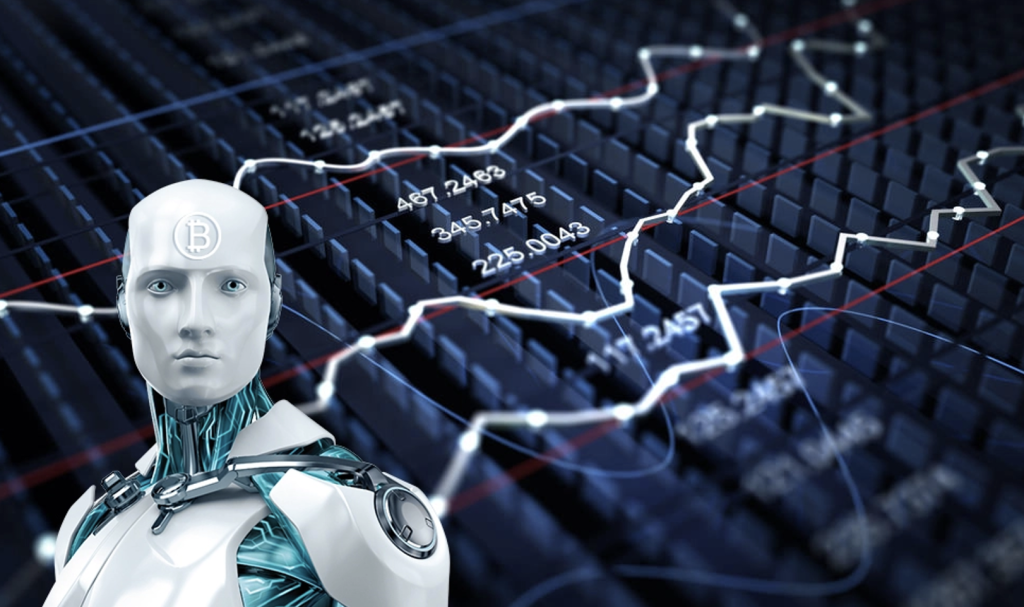 The internet has tons of Bitcoin robots that people can use to trade this virtual currency. But the demand for Bitcoin trading robots is high. Therefore, cybercriminals are looking for opportunities to scam unsuspecting traders. As such, Bitcoin traders should be careful when choosing the bots to use.
Nevertheless, a good Bitcoin robot simplifies the crypto trading process. It also enables everyone to access this virtual currency. When using a Bitcoin trading bot, you don't spend hours gathering and analyzing statistics in front of your computer. Instead, you adjust the trading robot's settings and enable the auto-trading option. That way, the robot will work for you round-the-clock.
Most Bitcoin robots require users to register or sign up for an account. Signing up with a crypto trading bot is a simple process that takes a few minutes. The process entails providing your email address, full name, and phone number in most cases. Some robots require new users to validate their phone numbers and email addresses.
After registering, you adjust the robot's settings to execute various functions based on your pre-established parameters. A Bitcoin trading robot uses artificial intelligence to communicate with cryptocurrency exchanges directly and place orders based on your pre-set conditions. Therefore, a Bitcoin robot offers greater efficiency and speed, emotionless trading, and fewer errors.
However, you must authorize a Bitcoin robot to access your crypto exchange account through the Application Program Interface or API keys. The platform can grant or withdraw this access at any time.
Here's how Bitcoin robots work in 3 vital stages:
Signal generator: As a signal generator, a Bitcoin robot works on the trader's behalf, predicting and identifying potential trades depending on technical analysis indicators and market data.
Risk allocation: A Bitcoin bot distributes risk based on a trader's specific parameters. Typically, this includes the extent to which the trader allocates capital when trading.
Execution: A Bitcoin robot buys and sells coins based on the signals from the pre-configured trading system. Here, the bot converts signals into API key requests understandable by the crypto exchange.
Most Bitcoin robots perform market data analysis. That means they gather raw data from different sources, analyze, and interpret it. They also decide when to purchase or sell Bitcoins based on the user's pre-set parameters. Thus, you can customize a Bitcoin robot to trade this cryptocurrency when the market is favorable.
Types of Bitcoin Robots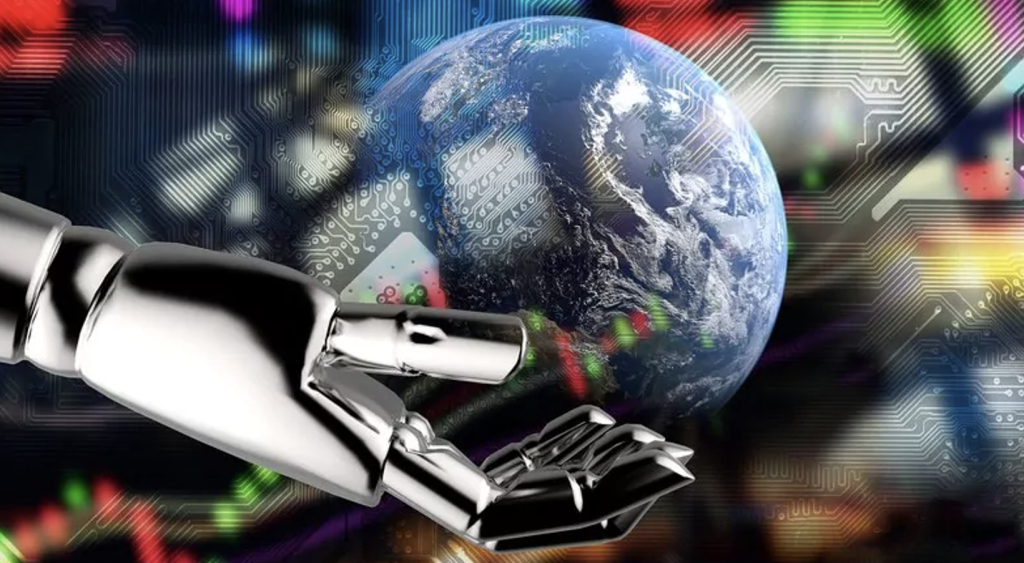 Like algorithms populate the traditional markets, Bitcoin robots for automating trading strategies populate the crypto market. The basis of these robots is purchase and sells plans. Here are the main types of Bitcoin trading robots.
Trend trading robots: These bots consider the momentum of Bitcoin or any other asset, analyze it, and execute a buy or sell order. For instance, a trend trading bot can enter a long position if the trend indicates a price upsurge. Similarly, if the trend shows a price drop, it can enter a short trading position.
Arbitrage trading robots: These robots use the arbitrage concept. An arbitrage trade exploits the price imbalance in various forms or markets. Arbitrage trading is relevant in inefficient Bitcoin markets. A trader can profit from an imbalance when buying and selling Bitcoin simultaneously. Ideally, an arbitrage robot tracks price differences in various markets to purchase the cryptocurrency low and sell it high.
Coin lending robots: Some people earn money from Bitcoin by lending margin traders their coins. Margin traders return the tokens with interest at a certain percentage. Some crypto exchanges provide the margin funding option. But setting the parameters manually whenever a margin trader pays the coins and arranging a new loan is tedious. Therefore, lenders use coin lending robots to automate this process. That way, they reduce their time choosing interest rates to take advantage of lending option spikes. For instance, a trader can configure their strategy to withhold lending until the interest rate hits a specific threshold, select a currency, and the date to get the coins back.
Market marker robots: Market marker robots use order book spread to bring profits. When people trade an asset more actively, it gets a broader spread. Thus, market marker robots might return more profits. A market marker robot places an order with a value different from the asset's market price, making the market earn money for the software owner.
These Bitcoin robots enable the users to get ahead of the other traders. Using any of these automated programs, you can fight against the entire world and win. But trend trading robots are the most popular choice for traders because they await the momentum. Also, some traders prefer arbitrage bots that exploit the market price imbalance in various markets. You can also use coin lending bots to eliminate manual work in crypto exchanges while market marker robots use spread fluctuations.
Advantages of Bitcoin Robots
If you use the right Bitcoin robot efficiently, you may increase your crypto trading activity earnings. Here are the primary benefits of Bitcoin robots.
Efficiency: Using a robot to trade Bitcoin is more effective and efficient than manual trading. Ideally, a Bitcoin trading robot eliminates human delays and mistakes. A robot gathers accurate data using decent algorithms. Therefore, it trades Bitcoin with higher chances of making a profit. What's more, a bot works 24/7.
More powerful: A human trader can gather and process a limited amount of data. Even when a human trader processes all the available information, they may not get insights from that data. A Bitcoin robot handles bulk data while delivering credible results.
Emotionless: A Bitcoin robot considers all data available in the crypto market. Thus, it doesn't desire profit or fear loss. An expert trader can overpower emotions and even make informed decisions. However, this might be the case with an amateur. Bitcoin robots operate without feelings. Thus, they make more logical trading decisions.
Disadvantages of Bitcoin Robots
While Bitcoin robots have several advantages, they have their drawbacks too.
They require knowledge and experience: Bitcoin robots have pre-set trading tactics. However, they work better when the user sets them. Therefore, the Bitcoin trading bot user requires knowledge of the crypto market operations. Additionally, trading with a robot has technical aspects that a trader must know.
They require monitoring: A trader doesn't activate a trading robot and forgets it. Bitcoin robots require monitoring to determine how they work and change the parameters if or when necessary. Additionally, a Bitcoin robot might disregard external factors that may affect the crypto market. For instance, a Bitcoin trading robot might ignore world events and the latest news or execute a poor trade without a human trader's input.
Can be risky: A Bitcoin robot uses Application Programming Interfaces to interact with crypto exchanges. Essentially, two machines run without human intervention. Therefore, the centralization of robots and crypto exchanges can make them vulnerable to hackers. Therefore, a crypto trader should turn off automated withdrawals and keep their API key secret. Also, traders should verify the robot's security history before using it.
Bitcoin robots are 100% automated. That means a trader doesn't require expertise to use them when trading Bitcoin. Also, these bots eliminate the hassles of purchasing and selling this cryptocurrency manually. Since they are hands-free, you don't require expert advice to use Bitcoin robots to earn more from your trading activity.
Trading with a Bitcoin Robot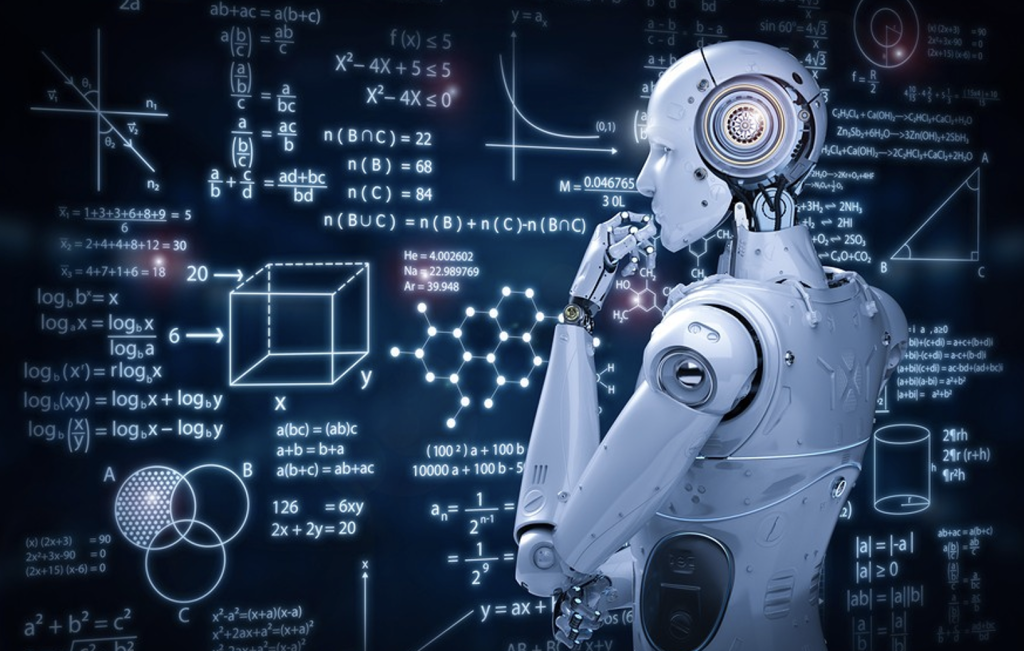 As hinted, a Bitcoin robot is 100% automated, meaning you don't need any trading experience to use it. Also, Bitcoin bots are license-free, although some require you to pay a monthly subscription fee. When a Bitcoin robot doesn't charge a license, it profits from charging a commission on your earnings. Here's how you can trade with a Bitcoin robot.
Register: Visit the Bitcoin robot's homepage and start the registration process. Clicking the sign-up button leads you to a page with a form you fill with your phone number, names, and email address. Reputable Bitcoin robots keep the user's data confidential. They also comply with strict data security measures like the General Data Protection Regulation.
Verify your ID: Bitcoin robots depend on regulated brokers to execute trades and facilitate transactions. A regulated broker must verify the users' residence and identity to prevent money laundering. Typically, identity verification entails uploading a photo of the user's government-issued document. Also, the user must upload a recent utility bill or bank statement with the mentioned address. ID verification can take up to 2 hours. Some brokers allow traders to trade or deposit before confirmation. However, most platforms require users to complete the verification process before withdrawing their earnings.
Deposit your trading capital: In most cases, a trading robot requires the user to deposit at least $250. Most bots accept credit and debit cards. However, users can deposit funds via Western Union, Wire Transfer, or e-wallets like Skrill and Neteller. Some Bitcoin bots accept crypto-wallet deposits too. Nevertheless, some crypto robots do not charge a deposit fee. What's more, some allow users to withdraw their trading capital free of charge when opting out.
Start trading: Most Bitcoin robots have a practice account. That means you can practice trading Bitcoin to familiarize yourself with the activity before going live. Don't forget that a small mistake, whether in the settings or trading timing, can cause you severe losses. Therefore, use the demo version to practice and understand how the robot works. Semi-auto robots allow users to choose the trading insights to implement via their accounts. When starting, avoid altering the risk settings. In most cases, the default setting for most robots is a 10% risk level for every trade.
Using a Bitcoin robot is a seamless process. However, start by understanding how a crypto robot works to maximize your investment returns.
Getting Rich by Trading Bitcoin with a Robot
The assumed return on investment for the best Bitcoin robots is up to 400%. Thus, you can accumulate significant assets using the best bot to trade Bitcoin. Nevertheless, even reputable Bitcoin robots have a risk level. Therefore, traders should be cautious about buying and selling Bitcoin with a capital they can afford to lose.
Investing all your savings in a Bitcoin trading bot that allows you leverage of up to 1:5000 is reckless. An ideal Bitcoin trading robot should come will risk minimization options like Negative Balance Protection. But, this doesn't make it risk-free. Nevertheless, you can use a Bitcoin robot wisely to get rich by trading this virtual asset.
How to Choose the Best Bitcoin Robot
A keen Bitcoin trader can quickly detect a good trading bot. Here are things to look for when choosing a Bitcoin robot.
Regulation: A good Bitcoin robot runs with a regulated broker. And the best regulators can involve ASIC and FCA.
Reputation: A legit Bitcoin trading bot has a sterling reputation. Perhaps, you can read online reviews to know the perception of other traders regarding a trading bot before registering with it.
Transparency: A good Bitcoin robot shows relevant information that a trader requires to make wise choices. Thus, you don't have to struggle to determine who owns or runs the best trading bot.
Payment methods: The best Bitcoin robots allow traders to deposit and withdraw funds seamlessly. Thus, you can cash out or deposit funds at any time.
Customer support: Reaching the customer care representative should be seamless when using the best crypto trading robot. Also, customer support representatives respond to every inquiry satisfactorily.
Although most Bitcoin robots have pre-set trading tactics, you will get the most from them when you reconfigure your preferred bot to your terms. Also, understand the technical aspect of trading Bitcoin with a robot and how the crypto market works to maximize your time and capital investments.
When Should a Trader Use a Bitcoin Robot?

Bitcoin robots present endless possibilities. However, when to use a trading bot should depend on personal requirements. Most traders use Bitcoin robots for effective order routing, portfolio and account management, rebalancing, and data collection, among other tasks. Ideally, there's a bot to help a Bitcoin trader accomplish almost any trading task. Also, a Bitcoin robot is ideal for completing tasks that a trader must do several times.
Repeated tasks are undoubtedly a pain. Ideally, doing one thing several times means you invest a lot of time in Bitcoin trading. Therefore, the basic concept behind Bitcoin robots is simplifying and making trading more efficient.
A Bitcoin robot can perform the same function effectively and faster. And all a user needs is to pre-configure it to execute the process correctly. Therefore, a trader should use a Bitcoin robot for many time-consuming tasks.
Additionally, the crypto market has loads of data and factors that affect Bitcoin prices. The primary objective of Bitcoin robots is to help the trader implement the most effective tactics in gathering and analyzing data. They also make wise crypto trading decisions based on this analysis.
A Bitcoin robot accomplishes vital calculations in milliseconds. It also executes trades within a blink of an eye. What's more, a crypto trading bot doesn't get tired of accomplishing different functions because it's computer-based. In a nutshell, a trader should use a Bitcoin robot in the following instances:
When implementing a complex Bitcoin trading strategy
When they want to trade Bitcoin non-stop
When they want to consider more factors to make trading decisions
Robots are endemic to the Bitcoin trading world. Most crypto exchanges have trading bots, and they have many advantages for semi-professional and professional Bitcoin traders. Nevertheless, Bitcoin traders should research them carefully to pick reliable and effective trading bots.
Are Bitcoin Robots Scam or Legit?
It's natural to ask, "Are Bitcoin robots legit or scam." You may even ask, "Do Bitcoin robots work?" You spend your hard-earned money when trading Bitcoin. Therefore, you don't want to risk your money with a Bitcoin trading robot that doesn't work. Also, you don't want to lose money in a Bitcoin scam. For these reasons, you want a legit Bitcoin robot.
While you can find many legit Bitcoin trading robots online, some are scams. Therefore, take your time to identify a legit Bitcoin robot. A legit Bitcoin robot has a verifiable track record. Also, it allows seamless withdrawals and has excellent customer support. What's more, it has adequate security measures in place.
Before registering with a Bitcoin robot, verify their website's information. Also, contact customer service to ensure that you can get support via phone or other means. Bitcoin robot scammers can work with sham offshore brokers. Such agents are not regulated and have a terrible online reputation. Therefore, don't register with a Bitcoin trading robot without adequate proof of its legitimacy.
Final Words
The current world is awash with persistent technological disruption and growth. Technological advancements like Bitcoin robots can be life-changing for crypto traders. However, Bitcoin traders should pick their Bitcoin trading bots wisely to avoid losing their money. By taking your time to research Bitcoin robots, you can select a bot that will enable you to maximize returns from your crypto trading activity.