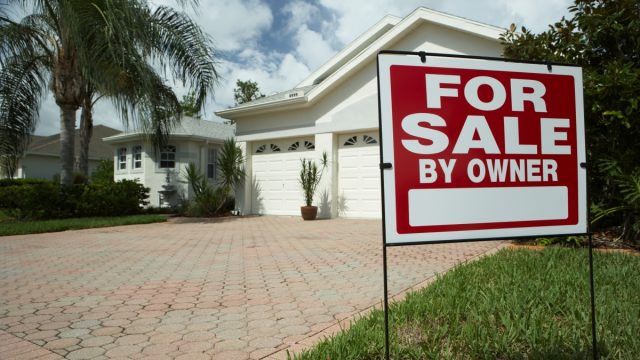 Let us start with the average price of a single-family home in Colorado—it was USD 555,540 in February 2022, 20% higher year on year with an average of 33 days on market. So, Colorado is clearly a real estate hot spot and if you are a Colorado resident thinking of how to sell a house by owner in Colorado to save on agent commissions, this guide will set the basics straight for you.
When you set out to sell a house by owner in Colorado, there may be certain risks like selling it for a less amount. But worry not, as this guide is your handy starting point if you are wondering how to sell a house by owner in Colorado. The guide offers you a full roadmap to prepare, market, and close your home sale without the help of a real estate agent. The steps listed in this guide to selling a house FSBO in Colorado cover the challenging aspects of selling by owner as well as other associated tasks.
So, read this comprehensive 'how to sell a house by owner in Colorado' guide, discover what's the dough, make your strategies, and set out to sell your house FSBO in Colorado.
Things every FSBO home seller in Colorado must know about
When you decide to sell your home FSBO using flat fee MLS in Colorado, you need to be aware of and understand your responsibilities as an FSBO seller like:
You must prepare your home for sale by making required repairs, cleaning the house, and staging it.
You must price your home competitively and accurately by taking the help of a home appraiser or other expert.
You must actively market your home by drafting a listing description, uploading high-quality home photographs, posting the listing on MLS and other sites, and advertising your home on social media, newspapers, etc.
You must be able to vet buyers to see if they are qualified to buy your home because if you accept an offer from a buyer that is not qualified financially, your sale can fail.
You must be able to negotiate the final price in the home sale, any repair concessions, any contingencies, and other respects as in the purchase agreement.
Finally, upon closing the sale, you must be able to fill out the necessary paperwork required for a real estate transaction in Colorado.
9 steps to sell a house by owner in Colorado
Step 1—Getting your home repaired and ready for sale
Before you sell a house by owner in Colorado consider getting a pre-listing home inspection. Finding and addressing any big and small issues of your home upfront will give your buyers peace of mind while making an offer. However, remember that if you get the inspection done, you have to share all the relevant findings with your prospective buyers and tell them whether or not you addressed them by law.
Some of the issues common in Colorado homes are improper drainage in homes with a basement, the presence of Radon gas, roof leakages, dry rot, etc. By doing small repairs like updating light fixtures, painting kitchen cabinets, painting the walls, power washing the exterior, etc. you can even potentially increase your home's value.
Step 2—Tidy, clean, and stage your home
Decluttering and deep cleaning your home before listing it can go a long way in increasing the value of your home. Staging your home strategically so as to let buyers imagine how each space can be used helps. Research shows that a staged home sells much faster. As an FSBO seller, you can invite your friends and family over to give an honest opinion of your house so that you can work on spaces that need attention. Also, a house having a great curb appeal is sold for higher amounts than those with poor exteriors.
Step 3—Fill out all the seller disclosure forms at the start itself
Before you sell a house by owner in Colorado, by law you are required to fill a few disclosure forms like seller's property disclosure, green disclosure, lead-based paint disclosure, estoppel statement, and square footage disclosure. Filling these disclosures out at them before listing lessens your burden. General property disclosure would want you to document any problems known to you that are related to your home's structure, electrical system, roof, ventilation system, appliances, mechanical systems, etc. Here, it is advised to engage with a real estate attorney so as to minimize any potential legal risk at a later point.
Step 4—Accurately price your home
When using a flat fee MLS in Colorado while selling your house FSBO, you must work on and set an accurate asking price for your house. A too-high price would delay the home selling process and by setting a price too low, you may undersell your home.
You can get a pre-listing appraisal of your home done. A licensed and trained appraiser comes for an onsite visit to your home and does desk research to give you an independent professional opinion of your home's value. An appraisal may cost you around USD 500.
Step 5—Get professional photos and videos of your home
You must invest in a professional home photoshoot, to benefit from the humongous benefits of having professional photos of your home uploaded on the MLS. A professional photographer would shoot each room from its best angle while ensuring that the interior is optimal and the lighting natural. Professionally photographed homes sell faster and bring in more money than the houses listed without professional photos. It can cost you around USD 300. For your home, you can also get drone photography, video walk-through, and floor plan imaging done.
Step 6—Market your home to prospective buyers
Post your home's listing across platforms for greater visibility. While most of the FSBO sellers use online sites to market their homes, you can even set up yard signs, and generate word of mouth through neighbors and friends. You can have your property listed using flat fee MLS in Colorado. Remember that while posting your house on the MLS, you will be required to provide the buyer's broker commission upfront.
Step 7—Respond to and negotiate offers
After successful marketing, you may start to receive offers towards your Colorado home. But you must know that every offer is not a good offer. As an FSBO seller, you would be required to negotiate a contract that you are satisfied with. Along with the price of the home, there are other details in the agreement you need to take care of like when you'll move out if you'll cover the buyer's closing costs, and the inclusion of contingencies like repairs, earnest money, closing date, etc.
Step 8—Pre-closing checks
Before the deal goes through to closing, you can expect to complete a home inspection, negotiate inspection items if applicable, complete home appraisal if applicable, negotiate appraisal results, etc. The buyer completes a final walk-through before closing to ensure that the home is 'broom clean' and ensure there is no damage since their last visit.
Step 9—Close the home sale
As Colorado is a 'wet close' state, all the official paperwork required to close the loan must be approved on the same day of loan closing. Even when you are an FSBO seller, you have to pay all closing fees like prorated property taxes, transfer taxes, settlement fees, etc. Your selling expenses are deducted from the sale proceeds during closing and the remaining amount becomes your payout.
So, are you ready to sell?
The steps in this guide on 'how to sell a house by owner in Colorado' must have given you a basic idea of what you can expect while selling a house FSBO using Flat Fee MLS Colorado. While the process might seem challenging on your own, it is definitely possible. All the best for your home sale.