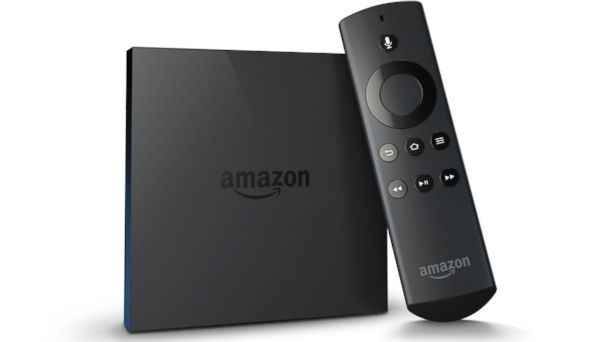 As expected, Amazon now has its own streaming device, the Fire TV. Although it includes many of the same features as a Roku or Apple TV, users can also play games with it. According to today's announcement, there will be thousands of titles available shortly.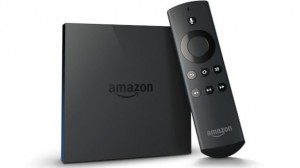 Netflix, Amazon Prime Instant Video, Hulu Plus, and more, will be available on the Fire TV. This means that some big name streaming services like Vudu are not going to be available (at least for now) though the most popular ones are.
Amazon has already released the device, so you will be able to pick it up for $99. On top of that, certain customers will receive a 30-day trial of Netflix and Amazon Video with their purchase.
One feature that may or may not be a big advantage of the Fire TV is the inclusion of a microphone in the remote for voice search. Instead of shouting across a noisy room, you can speak into the remote which should allow for a more enjoyable experience.
Tiny box, huge specs, tons of content, incredible price—people are going to love Fire TV. Voice search that actually works means no more typing on an alphabet grid. Our exclusive new ASAP feature predicts the shows you'll want to watch and gets them ready to stream instantly. – Jeff Bezos, CEO, Amazon
For gaming purposes, customers can pick up a $40 controller (or use a smartphone app) to play games like Minecraft and The Walking Dead.
The inclusion of gaming does make the Fire TV unique in comparison to a Roku or Apple TV but the games will presumably be stripped down and therefore, only a handful of casual gamers will enjoy the feature. We may be wrong but having a selection of mobile-like games does not necessarily make the Fire TV better than other streaming devices.
As with all of its initiatives, Fire TV is likely part of a greater plan. Eventually, Amazon could use it to help people buy content or even shop the main retail site, but for now, you can watch movies on yet another set-top box.
Question – Does the inclusion of gaming make the Fire TV a worthwhile purchase?
Summary

: Amazon has introduced Fire TV, a new set-top streaming device. It will be capable of playing some games as well.

image credit: amazon.com