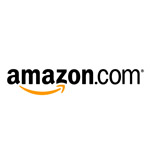 According to the Wall Street Journal, Amazon is currently preparing to launch a 9 inch Android tablet that would compete with the Apple iPad.
Amazon.com Inc. plans to introduce a tablet computer before October, said people familiar with the matter, in a move that will heighten the online retailer's rivalry with Apple Inc.
The Seattle-based company will also release two updated versions of its popular Kindle electronic reader in the third quarter of the year, the people said. One will be a touch-screen device. The other won't have a touch screen, but will be an improved and cheaper adaptation of the current Kindle, said people who have seen the device.
While a full fledged Amazon tablet is an interesting concept, little will be known until Amazon fully unveils the Android device later this year.