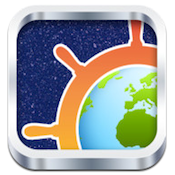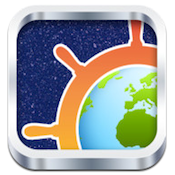 Price: $1.99 Score: 9/10 Category: Productivity
Let's be honest, Apple fanboys and fangirls. As much as we love our iPhones and iPads, they still aren't perfect. Sure, they are some of the smartest of the smart phones when it comes to design and cool features, but there are still some annoying issues with some of the built-in apps. That's why I really enjoyed usingAmerigofor iPhone, developed by IdeaSolutions SRL.
Just like most people use an alternate iPhone weather app from the standard Apple fare, Amerigo offers a browser alternative for people who are sick of using the Safari app. Granted, the Safari iPhone app is far from the weakest link in Apple's line of apps, but Safari definitely has some drawbacks that could turn you into an Amerigo convert.
Amerigo gets high marks right off the bat for playing nice with Dropbox. If you're always on the go, this mobile browser might cut back on a lot of your Dropbox-related headaches. But wait, there's more! Amerigo also plays nice with all Microsoft Office files.
But the really wonderful thing about Amerigo is the ability to browse with multiple tabs. That alone makes it worth the purchase price for me.
Also wonderful is Amerigo's private browsing feature, a feature that plenty of mobile browsers overlook (and it's quite foolish to do so, in my opinion.) Especially given the fact that one of Amerigo's touted strengths is downloading video files and MP3s, having that private browsing feature is really a nice thing.
While Amerigo isn't the cleanest-looking or best designed browser out there, it more than makes up for a slightly clunky UI with its robust list of features. All sites are optimized for easy readbility, and you can also password protect your media archive. In short, Amerigo is the best browser for people who love to download on the go. (Oh, and did I mention that in my personal testing, Amerigo loads sites faster than Safari?)
Amerigois compatible with iPhone, iPod touch, and iPad. Requires iOS 5.0 or later.A small expedite fee was paid by the developer to speed up the publication of this iPhone app review.