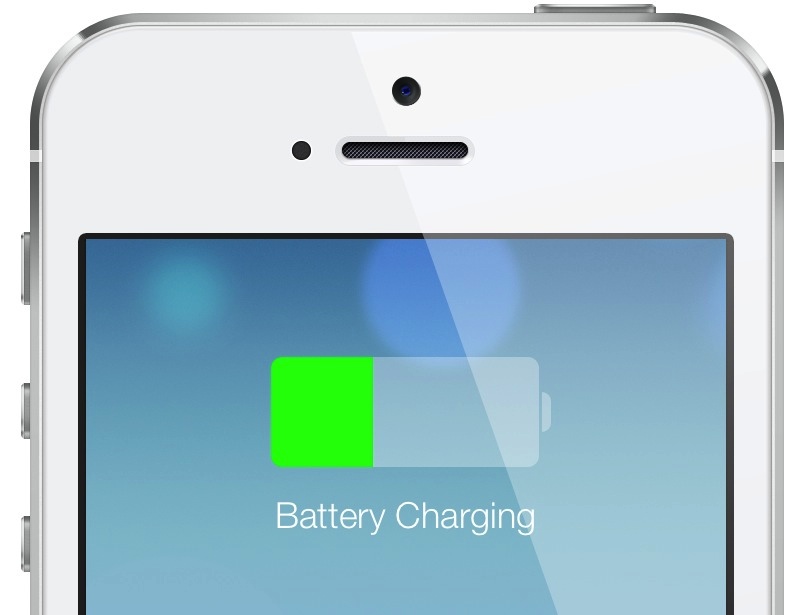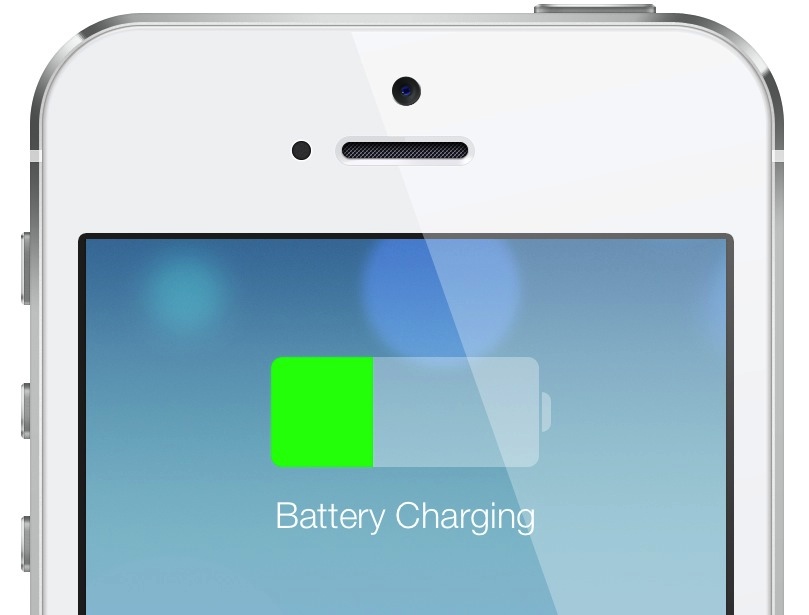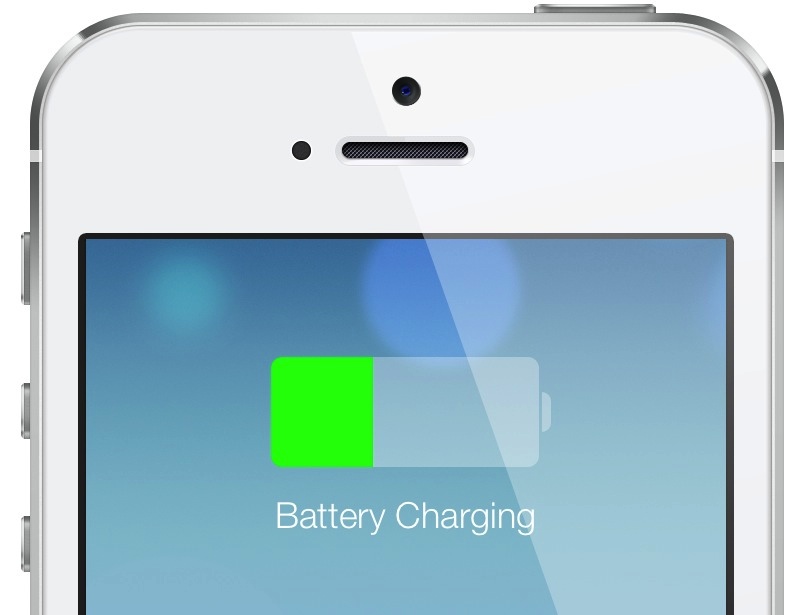 Smartphones these days do more than just make calls and text, they are your gateway to the Internet and your Social life all in the palm of your hand, but that power comes at a price. A recent test put the top Android devices against the recently released iPhone 5S and iPhone 5C to determine which faired better when it came to battery life.
Eight flagship devices were tested to determine which device had the longest battery life during calls and browsing the Internet.
What is interesting is that Apple's latest device never even made it into the top three.
When it came to call time, the Samsung Galaxy S4 won by a long shot reaching 1,051 minutes. The HTC One lasted 771 minutes with the Samsung Galaxy S4 Mini reaching 746 minutes. The iPhone 5S came in at fourth lasting only 651 minutes, nearly 7 hours less than first place. Coming in behind the Blackberry Z10 (600 minutes) and HTC One Mini (592 minutes) was the iPhone 5C in seventh place which lasted 564 minutes.
Next up was the Internet test, and once again the Samsung Galaxy 4 came out on top lasting 405 minutes. The iPhone 5S and iPhone 5C lasted a measly 298 minutes and 252 minutes respectively and came in at seventh and eighth place.
iPhone 5S and iPhone 5C Battery Life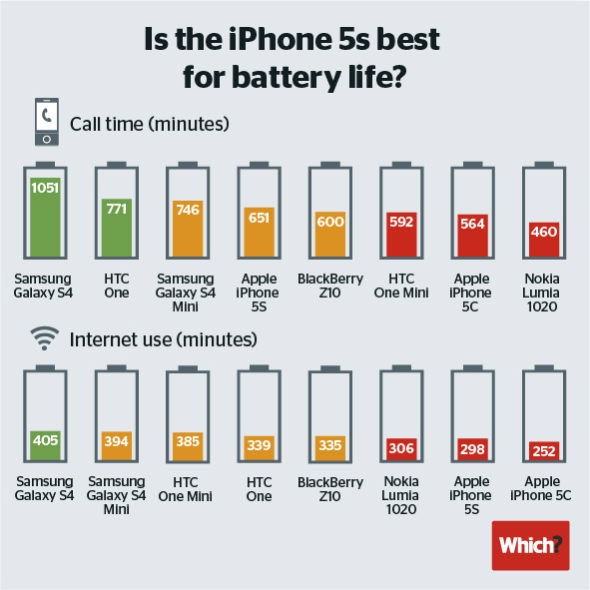 The iPhone 5C and iPhone 5S have always been known for their less than great battery life, but the tests against the other devices does put it into perspective just how bad they actually are.
Let us know your thoughts below in the comments section.
[Via Which?]