Tis' the season for price drops, and this week every app in the top 10 comes in at a festive-friendly $0.99.
Angry Birds still tops the chart, but EA dominates the lower rankings, with big price cuts on games including Need for Speed: Hot Pursuit, Battlefield: Bad Company 2 and Madden NFL 11 making it a great time to pick up a purchase.
1] Angry Birds
Everyone's favorite iPhone game. Angry Birds is an addictive puzzler with destructive physics, great level variety and updates and challenge aplenty.
2] Camera+
Camera+ improves on the native iPhone camera app in just about every way imaginable. Touch exposure and flash, scene modes, brightness control, cropping, after effects and more.
3] Need for Speed: Hot Pursuit
Need for Speed: Hot Pursuit is a must-have for arcade racing fans. Top notch in every way.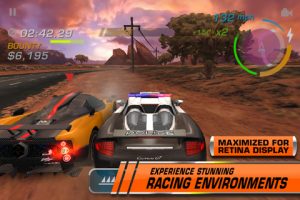 4] Angry Birds Seasons
With 25 snow-filled levels and many Christmas presents to unwrap, Angry Birds Seasons is the perfect game for these holidays.
5] Battlefield: Bad Company 2
An enjoyable iPhone conversion of its bigger console brother, Battlefield: Bad Company 2 is a worthy download for any FPS fan and a great buy at $0.99
6] Cut the Rope
A cute and charming physics-based puzzler from Chillingo, Cut the Rope features over 100 original levels and hours of challenging play.
7] TETRIS
Everyone's favorite block-based arcade game, enjoy classic Tetris Marathon Mode as well as the new updated Magic Mode.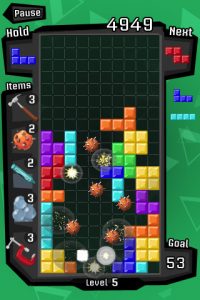 8] Madden NFL 11 by EA Sports
A stand-out football game for sports fans, Madden NFL 11 is a steal at $0.99
9] Words with Friends
Words with Friends is the addictive "other-scrabble" that lets you challenge your friends to a turn-based online word-game.
10] Fruit Ninja
Experience fun, fruity gameplay with this original and fun hack-and-slash.