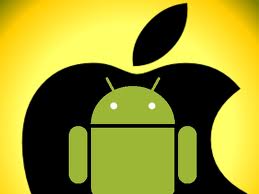 The two platforms continue to secure the majority of smartphone sales.
Apple's iOS and Google's Android platforms managed to capture 92 percent of global smartphone shipments in the last quarter of 2012, according to stats released by Strategy Analytics today.
Android, of course, snapped up the lead by doubling its sales, ultimately shipping 152.1 units last quarter. That means that Android's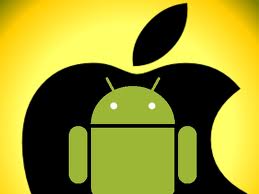 market share leaped from 51 percent to 70 percent. This growth left android dealers shipping almost a half billion android smartphones over the course of 2012.
Android is, obviously, the clear leader against all foes, including Apple, Firefox, Blackberry, and Microsoft.
Hey…what about Apple, right? Isn't Apple supposed to be the 'second coming' when it comes to smartphones?
Well, Apple managed to ship out just 47.8 million iPhones last quarter. That number is up from the year-ago-quarter's 37 million phones. Unfortunately though, it still represented a two percent market share loss for Apple, even though sales were higher.
As a grand total, the smartphone industry shipped out a whopping 217 million smartphones during the last quarter of 2012. That number represents a 38% leap from the year-ago-quarter's 157 million phones. For the entire year of 2012, the industry sold a total of approximately 700 million, which was a drastic increase from 2011's 490.5 million.
Growth in shipments, percentage-wise, actually fell from 64% in 2011 to 43% in 2012. This likely because of the vast market saturation that has taken place in heavily populated, developed countries like the U.S. and Europe.
The path to remaining on top for Android and Apple seems to have been an easy one despite all of the market fluctuation.
Do you think that other OS' will begin to oust Apple and Android in the near future? Do you think Apple and Android will remain on top for the coming year or more? Let us know what you think about the OS duopoly in the comments below!