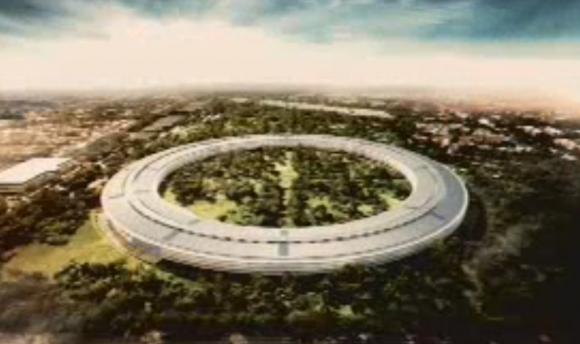 After years of initial rumours, to planning leaks, to official permission requests, Apple has now been given the go ahead to build their Campus 2 initiative and make the 'Spaceship' campus building a reality.
The final vote that was granted has enabled Apple to enter into an official Development Agreement with the City of Cupertino and seeing as Apple already has the relevant permits in place, can begin demolishing the existing buildings on the plot. Apple is set to receive the necessary building permits later today to begin construction.
Apple's Tax Deal
As part of the deal, and what seems to have kicked the negotiations over the finish line is Apple have negotiated to increase the amount of taxes it pays to the City of Cupertino in the form of a reduction in the sales tax rebate that it receives each year.
"Through last year, the city of Cupertino refunded about 50% of the sales taxes it received from Apple-related purchases back to the company. Going forward, the city will only refund 35% of those sales taxes, according to terms of the new agreement.

"This item was one of many negotiated between Apple and the city of Cupertino as part of the development agreement," said Cupertino Mayor Orrin Mahoney in an email. "The Apple 2 campus is expected to have long-term impacts on the city with respect to traffic and other issues and Apple agreed to a financial offset for some of those impacts."
Apple are thought to begin construction of the new Spaceship campus immediately, once of course it's removed the old buildings from the plot. Phase 1 of the building will include a round, 2.8 million square foot main building, a 100,000 square foot fitness center, and a 120,00 square foot auditorium.
It therefore doesn't seem too long until we see some foundations being put in and an early glimpse at Apple's next generation environmentally friendly campus.