The iPhone 5 may have brought some improvements with it but it also came with some downright disappointing changes. And one of those that upset a lot of fans, and gave iPhone 5 detractors something new to attack, was the new Maps app.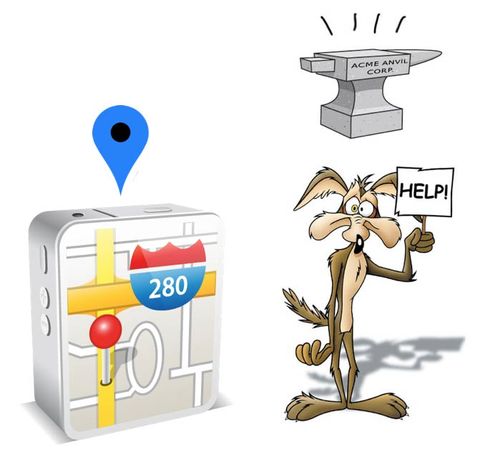 After a week filled with non-stop criticism on the iPhone 5 and iOS 6's new Map apps, Apple's CEO has released an official apology on the Apple website. In it, Cook openly admits that their new app has some shortcomings:
"At Apple, we strive to make world-class products that deliver the best experience possible to our customers. With the launch of our new Maps last week, we fell short on this commitment. We are extremely sorry for the frustration this has caused our customers and we are doing everything we can to make Maps better."
Cook explains that their decision to launch their own map app was because they wanted to give their customers more features:
"We launched Maps initially with the first version of iOS. As time progressed, we wanted to provide our customers with even better Maps including features such as turn-by-turn directions, voice integration, Flyover and vector-based maps. In order to do this, we had to create a new version of Maps from the ground up."
Cook also pointed out that despite the iPhone 5 and iOS 6 being in the market for a short time, the app has been used quite heavily. But he once again acknowledges that it does need work and fans can contribute by continuing to give feedback:
"There are already more than 100 million iOS devices using the new Apple Maps, with more and more joining us every day. In just over a week, iOS users with the new Maps have already searched for nearly half a billion locations. The more our customers use our Maps the better it will get and we greatly appreciate all of the feedback we have received from you."
But what's really surprising though is that Cook suggests using apps from competitors while they fix the issues with Maps:
"While we're improving Maps, you can try alternatives by downloading map apps from the App Store like Bing, MapQuest and Waze, or use Google or Nokia maps by going to their websites and creating an icon on your home screen to their web app."
That last one probably took the most amount of guts. Imagine how much pride Cook had to swallow while typing that up. Love them or hate them, you have to give Apple credit for owning up to their failures, especially in an age where cover-ups are the norm for big companies. Best of luck to their team working on the Maps application.
Have you tried Apple's new Maps app on the iPhone 5 or other Apple devices? Any funny experiences you'd like to share or thoughts on how Apple can improve it? Speak up in the comments below?