Apple does have a Twitter account, something that the company had made 5 years ago in order to provide users with the latest updates regarding what announcements to make or which products were going to be showcased. However, it looks like the company forgot that it actually had the account, but thanks to some divine intervention, the tech giant has finally started to provide users with updates regarding the company's iPhone 7 and iPhone 7 Plus announcement, which is going to be taken place on September 7.
Both iPhone 7 and iPhone 7 Plus are said to be announced with improved specifications, as it is with all new smartphones that are introduced, but there are rumors that iPhone 7 and iPhone 7 Plus will come without the headphone jack. iPhone 7 Plus is said to be the crown jewel of the entire lineup because it is going to feature a dual 12MP camera with a wide aperture and a 2,910mAh battery. The 2,910mAh battery is going to be larger than the 2,715mAh present in iPhone 6s, so you're already getting a larger battery, despite the fact that the smartphone has been rumored to be thinner.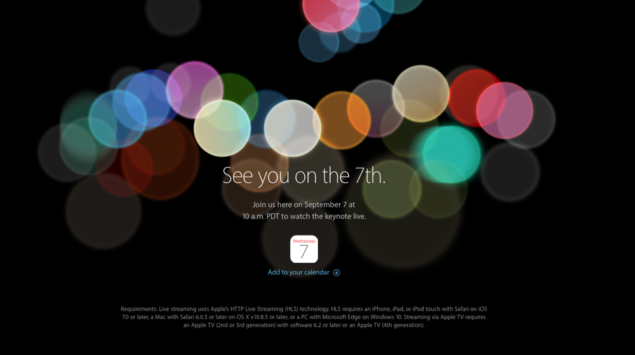 Apple is also said to upgrade the total internal storage of both iPhones. Where we saw 128GB on both iPhone 6s and iPhone 6s Plus, we might get to see 256GB on both iPhone 7 and iPhone 7 Plus, showing that Apple is upgrading to huge storage margins. Both smartphones will probably be shipped out in the following storage models:
It was a very smart decision from Apple to not include the 64GB model, even though lots of you guys are going to be disappointed in this decision. If Apple did include a 64GB model in the lineup, then the profit margins of the company would have reduced, because people wouldn't proceed to purchase the 32GB model. With Apple updating its Twitter account, you can catch all the highlights from there.