According to a new report from TechCrunch, Apple has purchased the speech recognition company Novauris Technologies. Given the type of software that the Novauris team has worked on in the past, it seems as though Apple could be trying to boost Siri's functionality by allowing it to work offline.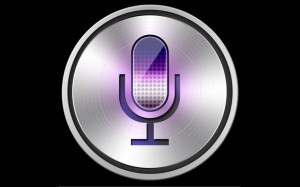 Right now, one of the biggest limitations of Siri is that it only works when there is an available internet connection. The connection is required so that commands can be processed on remote servers, but with Novauris now working for Apple, that may change.
Novauris isn't a "new" company either, it was previously a part of Dragon Systems R&D, the research division of Dragon Systems, one of the largest speech recognition software makers.
A more recent update to the original TechCrunch report seems to add credence to its original text, with an Apple representative stating that "Apple buys smaller technology companies from time to time, and we generally do not discuss our purpose or plans."
It is important to point out that although this acquisition could result in a better competitor to Microsoft's recently unveiled voice assistant, Cortana, the acquisition reportedly took place last year.
Apple may be remaining quiet (it usually does), but Novauris confirmed the acquisition earlier today, though changes to its website have yet to reflect that.
While it was under the control of Dragon, Novauris worked on speech recognition and voice assistant services that could be embedded into a device. This would make Siri far more useful, as it would allow people to access the voice assistant without being connected to the internet.
Siri is no longer exclusive to phones either, as Apple recently partnered with some car manufacturers to include the service in select models. Just as with phones, adding local command processing to the vehicle version of Siri would greatly improve the service.
Since the acquisition did appear to take place at least a few months ago, Apple likely has an improved version of Siri already on the way. If all goes well (and this is purely speculation), the timeline for an offline version of Siri could lineup with announcements atWWDC 2014. Both the iPhone 6 and iOS 8 are expected to be made available later this year which could mean that the new Siri would be included in both.
Question – Will offline command processing be useful with Siri or is it not very important?
Summary

: Apple reportedly acquired Novauris Technologies last year. Novauris has worked on offline speech recognition. Apple may be looking to create a new version of Siri that works without an internet connection.

image credit: callnerds