Apple is officially selling refurbished iPad Pro models on its store with attractive prices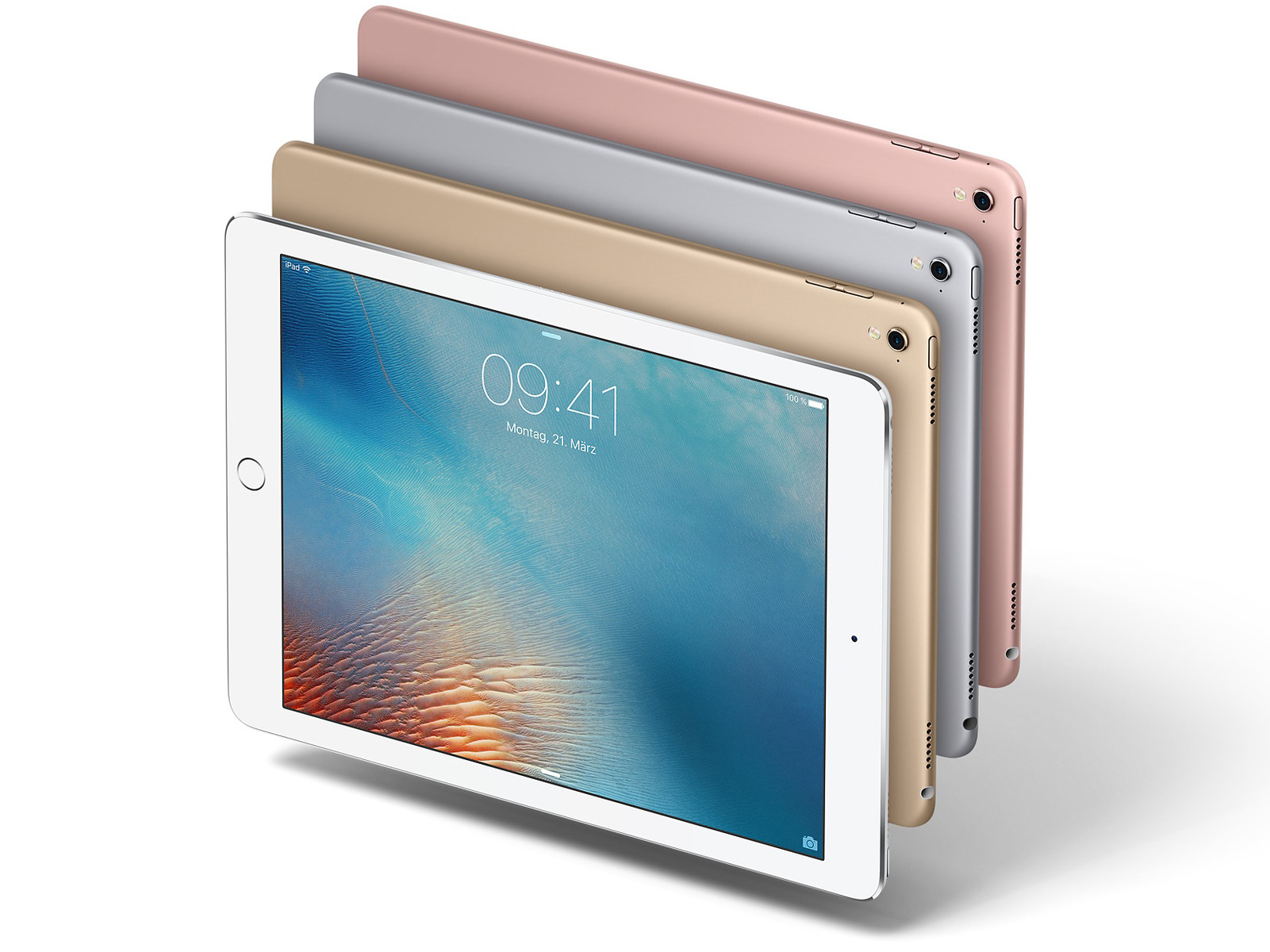 Apart from selling refurbished iPhones on its store, Apple has also started to add iPad Pro models, at least for the 9.7-inch model. The company might have figured that the 12.9-inch iPad Pro might have been a tad too large for consumers, so perhaps it could gain some traction with its powerful 9.7-inch model in a very sluggish tablet market. Just like the 12.9-inch model, this model can be attached to a keyboard accessory and the pen accessory is also compatible with it. However, you will have to purchase them separately, and looking at Apple, they do not come cheap by any means necessary.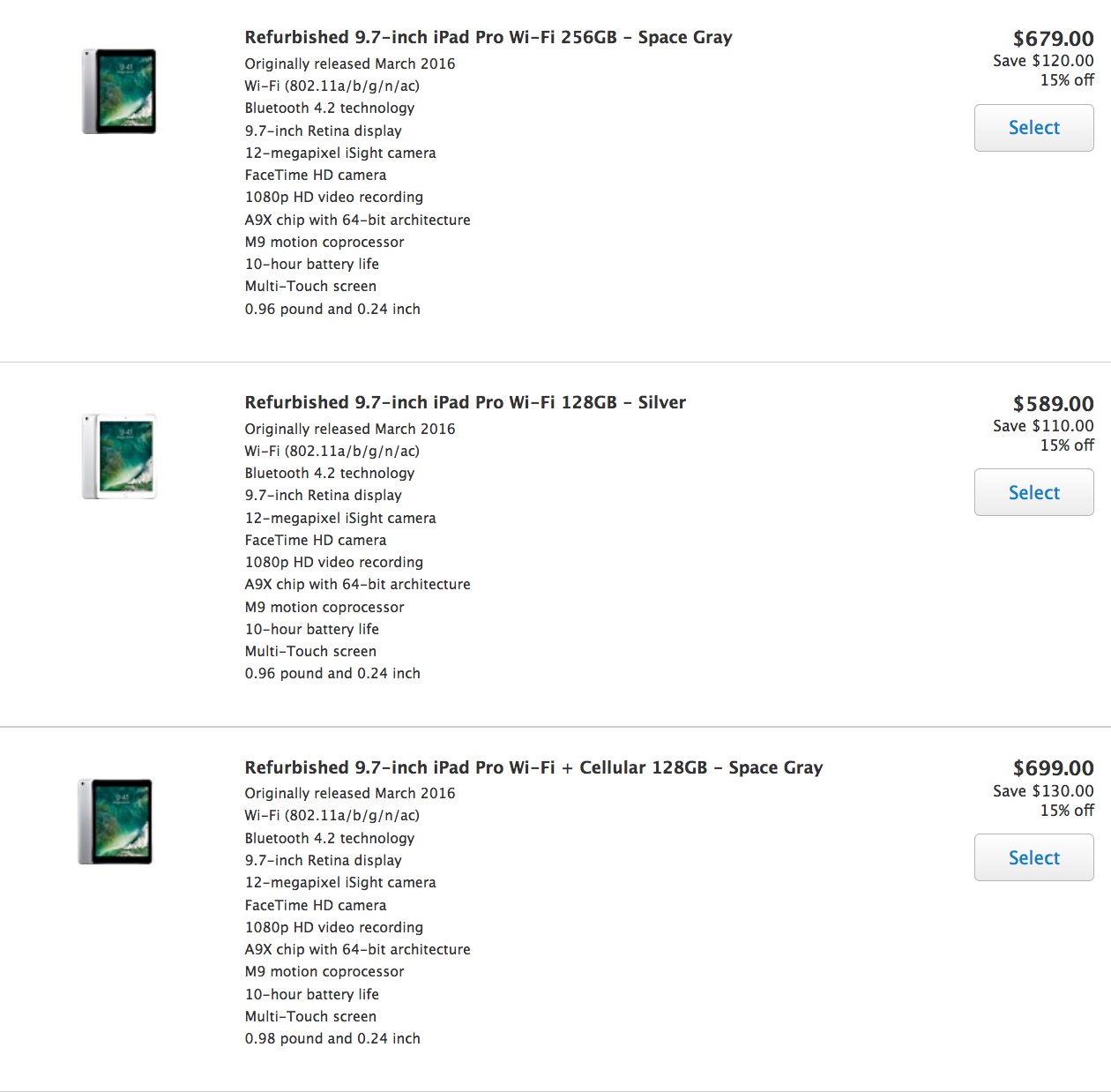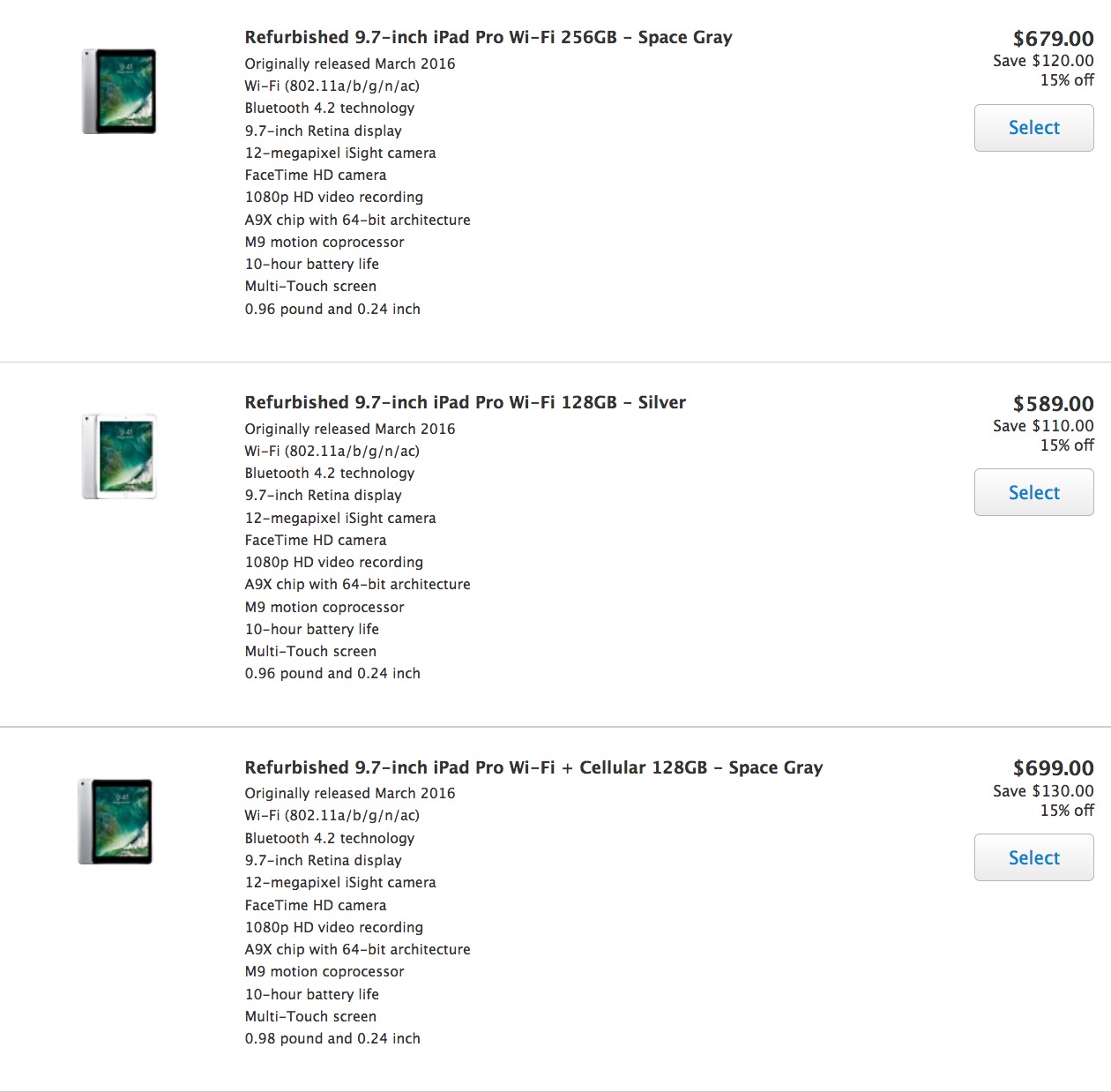 However, you will be glad to hear that not only has the regular Wi-Fi models been added, but also those that sport a cellular modem, making life much simpler for users on the go. If you want to take a look at the prices, all details have been listed below.
Refurbished 9.7-inch iPad Pro Wi-Fi 256GB – Space Gray: $679.00 (You save $120.00)
Refurbished 9.7-inch iPad Pro Wi-Fi 128GB – Silver: $589.00 (You save $110.00)
Refurbished 9.7-inch iPad Pro Wi-Fi + Cellular 128GB – Space Gray: $699.00 (You save $130.00)
Refurbished 9.7-inch iPad Pro Wi-Fi + Cellular 256GB – Silver: $789.00 (You save $140.00)
Refurbished 9.7-inch iPad Pro Wi-Fi 32GB – Space Gray: $509.00 (You save $90.00)
Refurbished 9.7-inch iPad Pro Wi-Fi + Cellular 32GB – Space Gray: $619.00 (You save $110.00)
Refurbished 9.7-inch iPad Pro Wi-Fi 32GB – Gold: $509.00 (You save $90.00)
Refurbished 9.7-inch iPad Pro Wi-Fi + Cellular 128GB – Silver: $699.00 (You save $130.00)
Refurbished 9.7-inch iPad Pro Wi-Fi + Cellular 256GB – Space Gray: $789.00 (You save $140.00)
Refurbished 9.7-inch iPad Pro Wi-Fi 128GB – Space Gray: $589.00 (You save $110.00)
Refurbished 9.7-inch iPad Pro Wi-Fi 32GB – Rose Gold: $509.00 (You save $90.00)
Refurbished 9.7-inch iPad Pro Wi-Fi 256GB – Rose Gold: $679.00 (You save $120.00)
Refurbished 9.7-inch iPad Pro Wi-Fi 128GB – Rose Gold: $589.00 (You save $110.00)