Android tablet companies like Samsung are getting closer and closer to reaching the same sales figures as Apple. While the Cupertino-based tech company remains at the head of the pack when it comes to tablet sales, a new report from IDC shows that things are beginning to head in a different direction.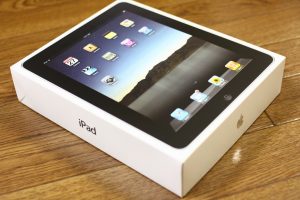 The report for Q1 2014 shows that Apple's tablet shipments were down 16.1 percent when compared to Q1 2013, which means that the company sent out 16.4 million iPads. In comparison, Samsung's market share has continued to grow each quarter and in Q1, it reached a total of 11.2 million tablet sales.
If you look at which operating system is more popular in the tablet market, it is already true that Android rules over iOS. However, when it comes to individual companies, Apple is still leading the way as a result of its early success with the first set of iPads.
Across all companies worldwide, tablet sales reached 50.4 million. Some companies, particularly Lenovo, experience a massive amount of growth between Q1 2013 and Q1 2014. For Lenovo, that growth was 224.3 percent, though its actual units sold figure is still just 2.1 million.
The IDC report also shows that Windows is growing in popularity in the tablet market, just like it is in with smartphones. It has a long way to go before it can even legitimately compete with iOS, Microsoft's OS is moving in the right direction.
Looking to the near future, IDC predicts that 2014 will be a slower year for tablet sales. That is based upon the fact that worldwide tablets sales in the first quarter were significantly lower than in previous quarters.
Part of the sales decline is being attributed to the prevalence of larger "phablet" phones and a longer period of time between tablet upgrades.
The rise of large-screen phones and consumers who are holding on to their existing tablets for ever longer periods of time were both contributing factors to a weaker-than-anticipated quarter for tablets and 2-in-1s, – Tom Mainelli, IDG
Summary

: IDG's latest Q1 tablet report shows that Apple is shipping fewer iPads than it did during this time last year. While Apple's sales are falling, Android tablets are growing in popularity.

image credit: wade merideth