Among the many rumours surrounding the iPhone 5S, a recent report has surfaced that suggests the Apple's next iPhone 5S may offer even faster cellular data connections with LTE-Advanced support.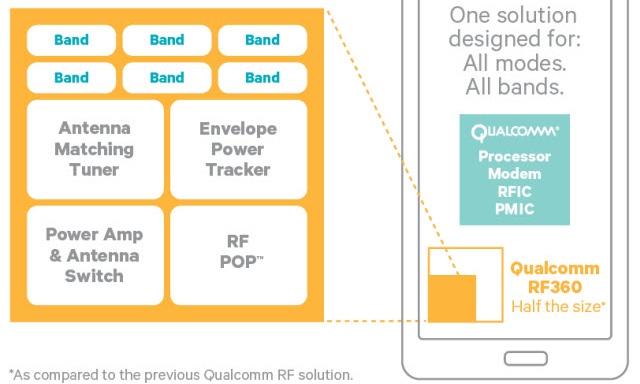 The new standard builds on the already deployed LTE frequency and according to sources, Apple could be looking to include the faster LTE-Advanced connection in the iPhone 5S later this year.
Currently, the Galaxy S4 is the only device that takes advantage of the LTE-A standard with SK Telecom in Korea. Apparently Apple are in the midst of discussions with carriers that support LTE-A to agree for the iPhone 5S to utilise this connectivity.
iPhone 5S – S for Sweeeet!
The possibility of this new connectivity is down to the new Qualcomm chips. It is specifically the RF360 Front End Solution chip that would enable the iPhone 5S to support everything from 2G, 3G, 4G LTE, and LTE-A.
The iPhone has always had an issue of having to be sold in GSM and CDMA variants to cater for the varying spectrums in different countries, but this new Qualcomm chip looks to eliminate that and offer a one chip fits all solution.
Despite the rumour that the iPhone 5S will support LTE-A, Apple does not currently have any deal with China mobile to offer it on the TD-SCDMA network, or SK Telecom.
What do you think? Given most of the consumers around the globe are still waiting for their LTE connectivity, and even some to get the 3G connectivity right, is it a good move for Apple to introduce another flavour into the mix? In addition, there are also questions around the affect LTE-A will have on battery life. LTE is already thirsty, so how will this improved faster standard cope with battery strain?
Let us know in the comments section below.