Ok, the iPhone 6 isn't very old, and iPhone 7 discussions are already on the table. Big surprise. As is the case every year, a lot of talk gets thrown around, some sensible and some not.
Here's the stuff nobody can verify.
Name
Presumably the new models will be called the iPhone 7 and 7 Plus. Is it time for a new name? Who knows.
Design
The design is another speculation, but there is some decent evidence to back it up. For starters, they will want to make it slimmer. Estimates have it getting between .6mm and 1mm thinner.
Headphones Jack vs Lighting Port
The headphones might change due to the fact that Apple filed a new patent in the form of a D-shaped headphone plug.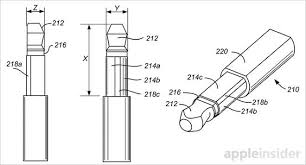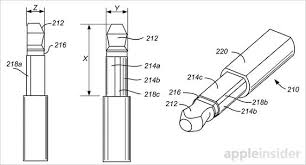 However, with Lightning headphones on the market, why not make the switch and scale down the iPhone altogether by removing a jack? There is also talk of changing the body to a hard plastic to waterproof the phone.
It's possible the iPhone 7 series will be waterproof.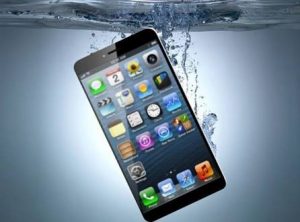 But this doesn't appeal to logic as the 7000 series aluminum currently in use was rolled in only a year ago. Linked to this rumor is speculation that the iPhone 7 might have shutters that activate via sensors and close off all ports to protect the phone from water, dust, and any other debris.
The fate of the home button.
The Home button might vanish in favor of a Touch ID. Once again, no promises as the Home button's functions would have to move elsewhere, and Apple has some patents concerning gesture reading and pressure sensitivity incorporated into the button. Your guess is as good as anybody's.
Performance
As for performance, we may see the iPhone 7 get upgraded from 2 GB RAM to 3 GB RAM.
Camera
The camera possibilities currently range from no changes to 3D camera sensors capable of boosting the performance to give modern DSLRs a run for their money. Once again, it's too early to know.
What we know.
Every new iPhone upgrades its processor, currently the A9, so it's not a leap to say the A10 is next, as well as the M10 motion coprocessor.  Word has gotten out that a focus on extended battery life is to be expected. Cheers.
Lastly, every new model comes out with a new iOS version so expect iOS 10 upon launch.
It will be exciting to see what develops, and what features emerge to be more likely fixtures on the iPhone 7 and iPhone 7 Plus.
h/t: PockeInt