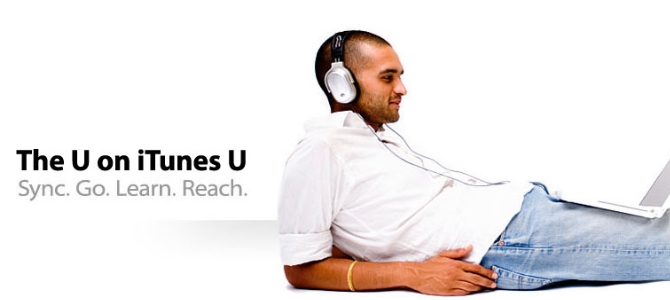 Apple have today announced that the total iTunes U downloads recorded globally for educational content has surpassed the 1 Billion mark. That's a lot of learning.
iTunes U offers a colossal online catalog of free educational media, helping teachers from across the educational spectrum to create courses including lectures, assignments, books, quizzes and more for iOS users across the globe.
Apple's senior vice president of Internet Software and Services, Eddy Cue, states that, "With the incredible content offered on iTunes U, students can learn like never before?there are now iTunes U courses with more than 250,000 students enrolled in them, which is a phenomenal shift in the way we teach and learn."
The service has been consistently hitting it's targets throughout it's lifespan, and is widely used by some of the worlds most prominent universities to promote their online courses.
Notable establishments publishing content are Oxford University, Yale University, and even Stanford University. However, the education providers with the most downloads, is the UK's Open University, which already specialised in online learning.
Perhaps the true success of iTunes U has been the mere fact that over 60 percent of iTunes U app downloads originate from outside the US, despite the main content providers being from inside the United States. This indicates that Apple's ingenious service is not only making it easy to create educational content, but it's also paving the way for developing nations to access such content.
Regardless of the past success of iTunes U, passing the mile-stone of 1 Billion downloads will undoubtedly cement its future in the world of education & knowledge for years to come. Who knows what Apple have planned for their record-breaking global service.
Are you an avid user of iTunes U? How can Apple improve their service even further? Share your ideas in the comments section below!