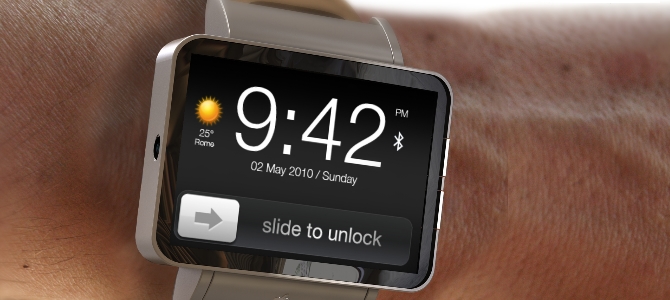 Rumours about the Apple iWatch are spreading like wildfire across the internet. The main focus has been on the alleged iWatch features, which are set to change the direction of the smartwatch industry forever.
The watch industry is currently worth $60 Billion, so it's no wonder Apple want a slice of the time-telling pie.
According to Bloomberg, Apple could announce the iWatch as early as this year, "Apple has a team of about 100 product designers working on a wristwatch-like device that may perform some of the tasks now handled by the iPhone and iPad."
Such groundbreaking news has sparked rumours about potential Apple iWatch features. So we thought it was time to compile the best ideas:
Our Top 10 Most Wanted Apple iWatch Features:
1. Large Storage Space
It could be tempting for Apple to be conservative when it comes to the amount of on-board iWatch storage space. Keeping music, pictures and other documents safely on your wrist is an appealing prospect and far more fashionable than a standard USB memory drive. A 16GB & 32GB version of the iWatch would be ideal.
2. Health Tracking Applications
It's not too much to ask that a complex piece of technology which sits on your wrist all day long should offer a service even when not in direct use. We're hoping the Apple iWatch features a health & exercise tracking application, including a pedometer, heart rate monitor and more. Daily graphs & statistics based on the user's activities would help bolster such a feature.
3. Great Battery Life
A watch is something you put on in the morning, and take off at night. Having to remove your iWatch in the middle of the day just to charge it would remove from the whole 'watch experience' which Apple should be trying to capture. Long battery life essential.
4. Built in HD Camera
We'd love to see a camera built into the top/side of the Apple iWatch, with a quick capture button to encourage instinctive photo taking. Taking pictures on a smartphone is handy, but taking them on your iWatch could be so much easier.
5. An Affordable Pricetag
No matter how many iWatch features Apple manage to cram in, it will never offer the same experience as an iPad or iPhone. Thus, the pricetag should reflect the capabilities of the device. Between $200 and $300 seems about right.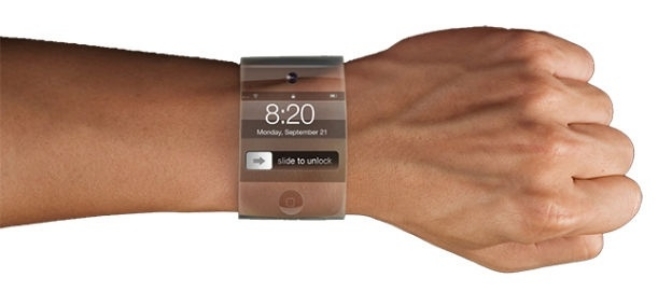 6. Cross-device notifications
Being able to 'sync' your iWatch to your iPhone could open up a whole new world of exciting features. Being able to see who's calling or texting you on your iWatch before you even reach for your iPhone would be great.
7. Water Resistance
Most modern watches are water resistant for a very good reason. Having an electronic device on your wrist will certainly expose it to a great deal of moisture throughout the average day, so water resistance is key.
8. Remote Control Access
Being able to control all your Apple devices from your wrist is an exciting thought. For example, controlling your iPhone whilst it sits in a music dock from another room, would be a fantastic iWatch feature.
9. Facetime Capability
We've already mentioned a camera for picture taking, but an additional front facing camera for FaceTime would be an exceptional iWatch feature.
10. Siri
Siri is by no means a new feature, but we'd love to see it included on Apple's iWatch. There will always be something oddly satisfying about giving verbal commands to a device on your wrist. No doubt Hollywood has played a part.
So there you have it, Ten iWatch features we'd love to see. Perhaps including them all on the fist generation iWatch is asking a bit much of Apple, but one can dream. Undoubtedly, all of the above features should be rolled out, if not immediately, then eventually.
What do you think of the rumoured Apple iWatch? What iWatch features would you be excited to see unveiled? Let us know in the comments section below!