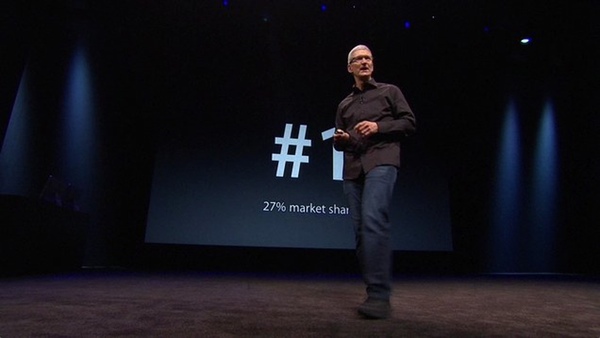 It is a sure bet that when Tim Cook et al take the stage for the WWDC 2013 keynote, they will have iOS 7 and OS X 10.9 updates in mind. Additionally, it seems assured that new MacBooks will strut the Moscone Center stage next week, as well, and here are the SKU numbers that "prove" it — get your Apple leaks here.
9 to 5 Mac doesn't say where they got 'em — perhaps "unnamed knowledgeable sources" — but there are previously unusedApple SKU numbers to contemplate:
• MD711LL/A — Better — USA

• MD712LL/A — Best – USA

• MD760LL/A — Better – USA

• MD761LL/A — Best – USA
9 to 5 Mac speculates that these numbers are for MacBooks — Pro or Air — of some kind or another. Seems reasonable, n'est pas?
Apple Leaks [More]
They have also come into possession of three additional SKUs that they are unwilling or unable to associate with a particular Apple product line.
• ME177LL/A — Better — USA

• ME182LL/A — Best — USA

• ME918LL/A — Good — USA
That said, a quick search of Ian Page's excellent all-inclusive MacTracker app for "ME1" yields the iMac G3 (EOL) and, interestingly enough, iPad 4 cellular.
It would be more than cool if Apple delivered both new iPads and Macs at WWDC…
What's your take?
Image FairerPlatform