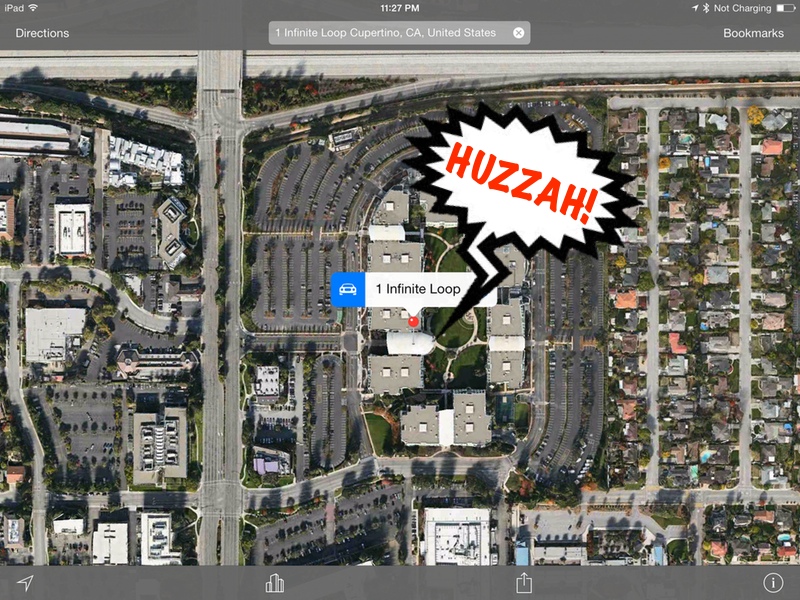 Apple Maps launched in September 2012 and lots of people, especially the haters, hated it. However, just over a year later and all of that misapplied angst has been forgotten — Apple Maps is more popular than searchzilla's crestfallen mapping service.
Once upon a time, September of last year, actually, Google Maps claimed 81 million mobile users. No more, as more than 23 million of those users fled into Apple's ample and waiting arms.
According to web data miners Comscore, about 35 million iPhone owners in the US used Apple Maps in September 2013, while only 6 million chose Google Maps (GM). Moreover, of those, around 2 million were using GM because they couldn't upgrade to iOS 6 or later — dead users walking.
"For the average user, even if they have the Google Maps app, they don't use it a lot," said Andrew Lipsman, analyst, ComScore.
"Google has lost access to a very, very important data channel in the North American market," commented Ben Wood, mobile analyst, CCS Insight.
"We're not currently sharing details on the number of downloads," said Google in a statement. "While we can't disclose specific performance metrics, we're pleased with the product and user feedback has been positive."
So pleased, in fact, that they're not sharing any numbers, which is a far cry from last December when GM for iOS launched into the top spot of Apple's App Store — no such crowing today.
Apple Maps: Real Users
That said, Comscore added there are 9.7 million daily Apple Maps mobile users versus 7.2 million GM users on Android. Further, these daily iPhone + Maps users clock on average 75.5 minutes per month versus just 56.2 minutes for GM on Android.
Once again, Apple's smaller iPhone installed base delivers where it really matters — more people using Maps for longer periods. And, it only took Apple Maps a year to kick the pooh out of searchzilla…
Poor, poor Google — NOT…
What's your take?
Via The Guardian