Along with the announcement of the iPhone 5S and iPhone 5C on September 12th, Apple announced that they would also be issuing new iOS device purchases with Apple's suite of iWork apps and most iLife apps for free. Separately, these free apps would otherwise cost $40, but what about those who have already purchased the apps?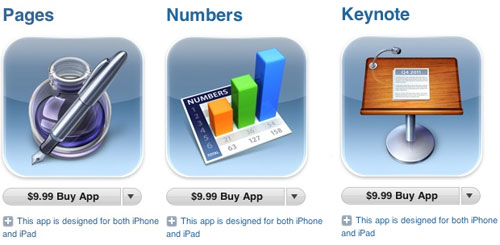 It seems Apple has considered this too, and as of last Friday Apple began sending out emails to eligible customers. The email indicats that iOS users who purchased iWork or iLife apps as early as September 1st will be receive an iTunes voucher for the amount they spent on the apps.
Dear iTunes Customer,

On September 10, 2013, Apple announced that iPhoto, iMovie, Keynote, Pages, and Numbers iOS apps are now available as a free download on the App Store for qualifying iOS 7 compatible devices activated on or after September 1, 2013.

Our records indicate that you purchased one or more of these apps on or after September 1, 2013 so we have provided you with the iTunes code below in the amount of $5.34. This credit can be used towards the purchase of any content on the iTunes Store, App Store, or iBooks Store.

Detailed instructions for redeeming the code can be found at http://support.apple.com/kb/ht1574. Code: [redacted]

Thank you and we hope you enjoy using this credit towards your next purchase on iTunes.

Regards,

iTunes Customer Support iTunes Support
Apple's iWork Ecosystem
Apple's decision to offer the iOS apps for free was a brilliant move to lock users into their ecosystem, especially amongst rumours Microsoft have started development of a touch optimised version of their Office software.
It's great Apple are offering up refunds for those that missed out on the announcement by a few days – it doesn't help out people like me who bought it a few months ago, but still a nice gesture.
Drop us a comment if you receive an email.