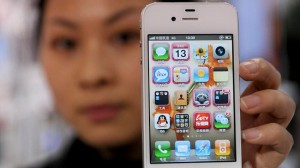 For weeks it has been rumored and practically made certain that Apple would be signing a deal with the world"s largest mobile carrier, China Mobile. Since the rumors have been going around for a while, today"s announcement that the two companies have finally struck a deal comes without much surprise but will likely make Apple investors quite happy.
Starting on January 17, 2014, China Mobile will finally offer Apple"s iPhone to its millions of customers, many of whom may be purchasing the iPhone as their first smartphone, since a large portion of China Mobile"s customers are still using feature phones.
Analysts have already pointed out Apple"s growth potential as a result of the China Mobile deal, since it will give the Cupertino tech giant access to the largest tech market in the world in a way that it never has before.
There are 760 million mobile subscribers who have signed on with China Mobile (that is more than twice the population of the United States.)
Even though there are mixed opinions regarding how important China Mobile will be, the general consensus is that having access to hundreds of millions of customers who have largely stayed away from smartphones is actually a good thing.
Some have argued that the lack of 3G adoption among China Mobile"s customers would limit Apples"s growth potential but instead, it appears as though it may actually end up helping the company as Apple will not have to casino online convince people to leave Samsung, HTC, LG, etc, to purchase a more expensive iPhone.
As we have seen with other smartphone manufacturers once they begin to move into the Asian markets, Apple will likely try to push out a larger iPhone as soon as it can. A large iPhone has been rumored for quite some time and since the Chinese and Asian markets have been more open to "phablets", it makes sense that Apple would try to come out with one. Not only could it be a success overseas but it could also allow Apple to take back some market share from areas where Samsung has become dominant.
If the current figures are correct, Apple"s China Mobile deal may end up adding $45 billion in value to the company.
Image Credit: IntoMobile