Apple has opened up registration for its annual WWDC conference in San Francisco. This year, WWDC 2014 will take place between June 2 and June 6, with a random group of developers gaining access to the relatively exclusive event.
For five days, one thousand Apple engineers and five thousands developers will gather together. And life will be different as a result. – Apple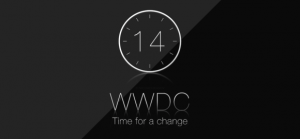 Even though the tickets are given out as part of a lottery, the individuals who gain access will still have to pay a $1,599 for admission. So, unless it is truly worth it, attending WWDC 2014 may not be the best idea for the small-time developer.
At this year's five-day conference, developers from around the world will learn about the future of iOS and OS X, giving them the latest tools and technologies to continue creating the most innovative apps for the millions of iOS and Mac customers worldwide, – Apple
Given the information that Apple put into its WWDC 2014 press release, it is likely that we will see both iOS 8 and the next version of Mac OS X during the event.
Since the iPhone 6 will presumably debut with iOS 8, just like all of its predecessors, WWDC seems like the best place to make the announcement.
Registration for the ticket lottery will be running until April 7, so make sure to check it out and sign up if you are interested.
The tickets, if you receive one, "are for use by the selected applicant only and may not be sold, resold, bartered, auctioned, or transferred in any way." So, you won't be able to sell them for an even higher cost once you get one.
Tickets for last year's WWDC went within a matter of minutes, so hurrying up is definitely necessary. If you are an Apple fanboy, then there are very few events that can be as exciting as WWDC.
Question – Is it worth $1,599 just to attend Apple's WWDC 2014?
Summary

: Apple has initiated a ticket lottery for WWDC 2014. The tickets will be given out to a random group of 5,000 individuals. If you receive a ticket, Apple will charge you $1,599 for admission.

image credit: thunderclap