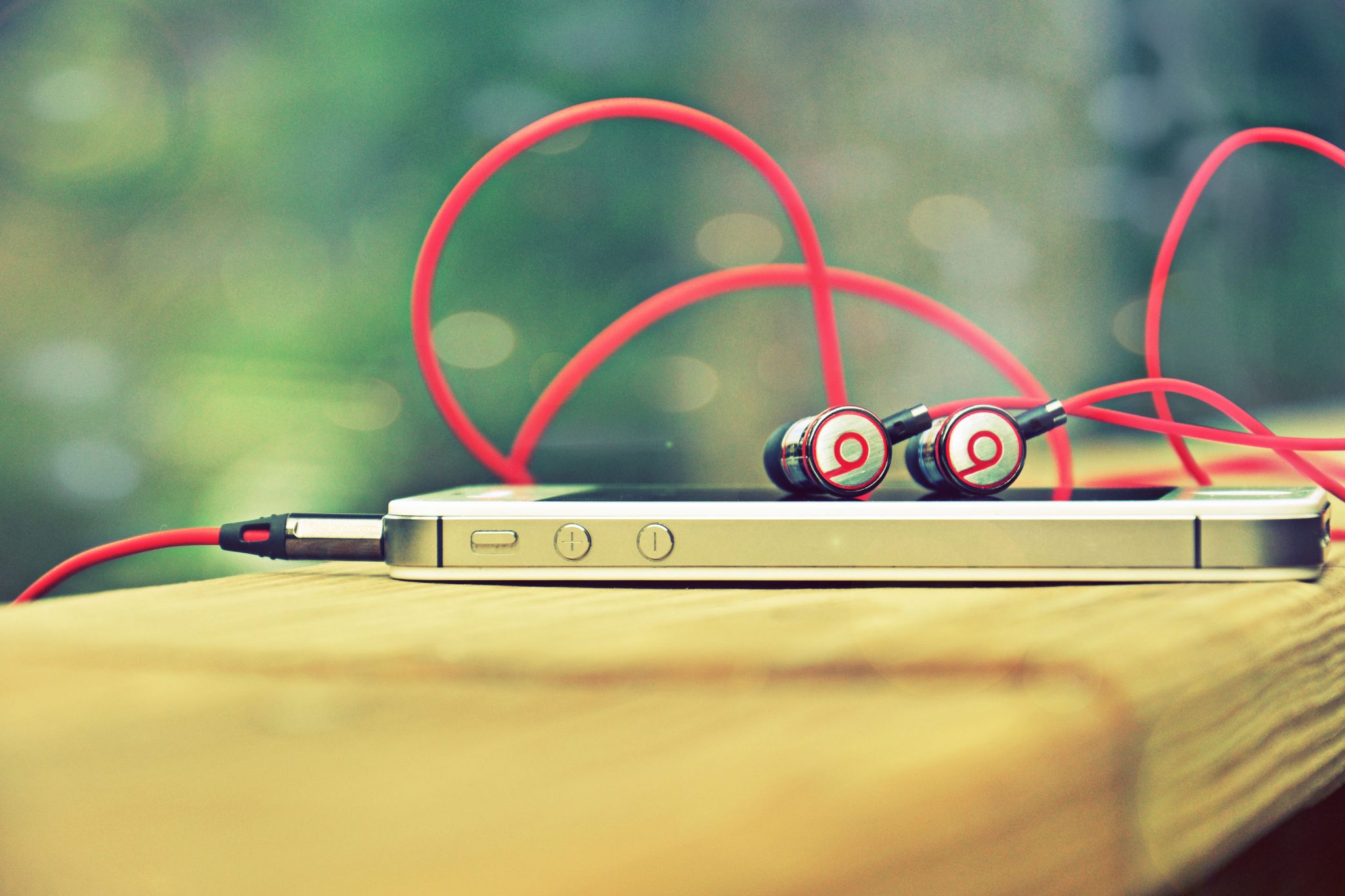 Between a rock and a hard place. Digital download sales are falling, but streaming music service revenues, though rising, aren't keeping pace. Artists, like Taylor Swift, are caught in the middle. Could Beats Music streaming service installed on every new iPhone be the solution?
"I think that people should feel that there is a value to what musicians have created, and that's that," Swift told Time magazine after pulling her catalog from Spotify. Fundamentally, artists hate Spotify, leaving an opportunity for an Apple music streaming service to get it right.
While Beats headphone business is very profitable, Apple is making plenty of money. Most observers agree that Apple bought the company for the talent (aka Jimmy Iovine and Dr Dre) and its nascent music streaming service, Beats Music.
With the failure of iTunes Radio, launched last Fall, to stem declining iTunes Music Store sales, Apple is working feverishly to integrated Beats Music into its ecosystem. That said, Beats Music brings a critically well received curation system that Apple is now attempting to plug the gap in its music offering.
Yes, iTunes Music Store is still absolutely the world's biggest music retailer. And, yes, iTunes Music Store sales still absolutely dwarf streaming music revenues.
Though Beats Music has been critically well received, paying customers remain few at about 110,000.
The potential synergies here are obvious and manifold. Apple plans to ship every iPhone, iPad and iPod touch with Beats Music installed, call it bundling.
While bundling has huge advantages over anything Spotify et al have in their arsenals, putting Beats Music on every iPhone [sic] is no guaranty of success.