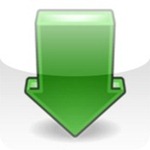 Apple pulled a music downloader from its App Store yesterday just hours after it became the top iPhone application.
'Any Music Downloader', also known as "AMD", let purchasers search for music online and download desired tracks to their iPhone.  The saved songs could then be played via an in-app music player.
AMD, available in the iOS App Store for $2, allowed customers to locate, download, and play songs for free.  The application was certainly popular, surpassing Angry Birds and a multitude of other applications to become top dog in the app store.
Apple removed the application from their online store amid concerns that 'Any Music Downloader' might be used to download pirated music, even though users can download uncopyrighted music legally using the app.
Apple had no comment regarding the matter.