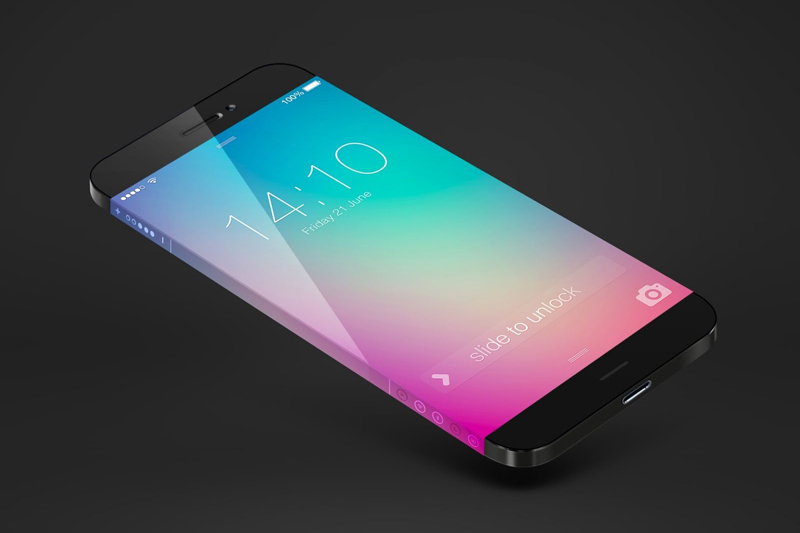 According to new sources, Apple may be finally working on two new iPhone models which have a bigger display than what the current lineup offers.
One iPhone is said to measure 4.5-inches diagonally, with the larger iPhone model sporting a display of over 5-inches measured diagonally. Apple is said to be currently developing the devices, with a plan of releasing them later this year.
Reports of Apple exploring the larger screen option have been rumoured for a while now, with many speculating the iPhone 5S would be the device with a larger screen. However, given the 'S' upgrades do not tend to be significant hardware upgrades, the consensus was that we wouldn't see a bigger screen iPhone until the iPhone 6.
In addition to the larger display, Apple is said to be ditching the plastic which is used on the iPhone 5C in favour of a metal backing. According to the source, development is significantly further along with the smaller of the two new iPhones, with the unit ready for mass production. However, the larger device is said to still be in preliminary development, but has been for some time. This may indicate that Apple might be shying away from an iPhone 6 larger than 4.5-inches.
Apple iPhone 6
Of course with any rumours, plans can change and given the devices are said to still be in development, Apple could completely change their mind as to what they have in store for the iPhone 6.
It would make sense for Apple to bring larger screen iPhones to the market – after all, it is something many Apple fans have been asking for. It would also allow the company to challenge the whole range of Android devices which are flooding the market and beginning to find unexpected success, right up to the phablet sized devices.
The iPhone's last screen size increase was in 2012 when it went from 3.5-inches to 4-inches, but Android devices have continued past that and have found success. With Apple potentially offering the iPhone 6 in multiple screen sizes, it may finally be the move which initiates the decline of Android and sees Apple back to the majority.