Though legislation is in the works, we all know that government moves slow. So, some wireless carriers and phone companies are taking matters into their own hands by agreeing to a smartphone kill switch plan that will have the technology placed in all phones by 2015.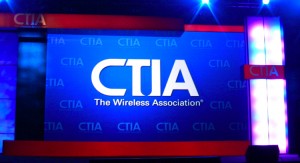 CTIA, the mobile industry organization, announced Tuesday that Apple, Samsung, Huawei, AT&T, T-Mobile, Sprint, and Verizon, have all agreed to the new anti-theft measures. On the federal and state level, law makers have also been trying to impose new kill switch plans so that smartphone theft can be combated.
The tool that will be used in order to remotely disable stolen phones can do the following:
Wipe user data that is on the handset.
Completely lock the phone except for emergency situations.
Prevent reactivation of a phone.
Return the device to an operable state if it is recovered by the owner.
Mark Leno, a California state senator, has been leading the push for new anti-theft laws. Given the fact that 50 percent of robberies in San Francisco involve a smartphone–some cities are even worse–it makes sense that the government and industry are trying to get on the same page. Unfortunately, Leno says that CTIA's plan is "inadequate."
Only weeks ago, they claimed that the approach they are taking today was infeasible and counterproductive. While I am encouraged they are moving off of that position so quickly, today's 'opt-in' proposal misses the mark if the ultimate goal is to combat street crime and violent thefts involving smartphones and tablets. For stolen phones to have no resale value on the black market, the vast majority of consumers must have the theft-deterrent feature pre-enabled on their phones, using an 'opt-out' solution. Inexplicably, the mobile industry refuses to take this approach, which will simply prolong the epidemic of thefts we're seeing in California and the rest of the country. – Leno
When looking at Leno's primary complaint, it seems like he is more angry with the government than with CTIA. The mobile organization that the phone companies are a part of has no way to require all manufacturers do something, which is why the approach is "opt-in." Only the government will be able to enact a policy that requires all companies doing business in the US to have the anti-theft features on their devices.
Question – Do you like the idea of kill switches in smartphones?
Summary

: Apple, Samsung, and all four major carriers have agreed to a anti-theft smartphone kill switch plan. The plan will require all phones from those companies to include the feature by 2015.

image credit: phandroid