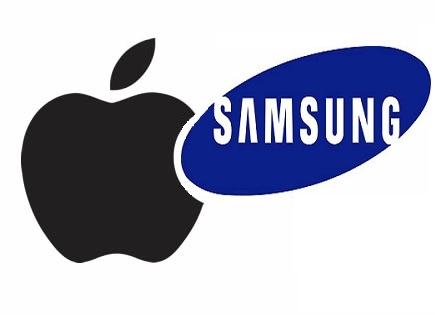 In the second round of the Apple versus Samsung trial for patent infringement, Apple is now seeking as much as $2 billion in damages after having already been awarded $1 billion from the previous verdict.
The trial of Samsung and Apple is back underway after the two parties failed to reach an agreement outside of the courts, despite being instructed to. The battle kicked off again in a San Jose court room where Samsung famously lost the first battle and were instructed to pay Apple $1 billion in damages.
Clearly Samsung felt hard done by as they appealed but this got upheld. Now, Apple are going back after Samsung and although they are citing different patents that they believe Samsung have infringed and also targeting different Samsung devices, Apple are essentially trying to prove the same point – that Samsung copied Apple's products and therefore their patents.
Apple's case
As the previous round of court battle, US District Court Lucy H. Koh will once again be presiding over the case and Apple is using five patents to sue Samsung, whilst Samsung is countersuing over two patents.
Apple Patents

-U.S. Patent No. 5,946,647 for a "System and method for performing an action on a structure in computer-generated data"
-U.S. Patent No. 6,847,959 for a "Universal interface for retrieval of information in a computer system"
-U.S. Patent No. 7,761,414 for "Asynchronous data synchronization amongst devices" 
-U.S. Patent No. 8,046,721 for "Unlocking a device by performing gestures on an unlock image"
-U.S. Patent No. 8,074,172 for a "Method, system, and graphical user interface for providing word recommendation"

Samsung Patents

-U.S. Patent No. 6,226,449 for an "Apparatus for recording and reproducing digital image and speech" 
-U.S. Patent No. 5,579,239 for a "Remote video transmission system"
Apple is also said to be planning on revealing internal Samsung documents which demonstrate that they knew they were violating Apple's patents and intellectual property.
The company is seeking an average of $33 per device which could rise to as much as $40 per device Samsung sold to recover the estimated profit lost against 37 million infringing devices Samsung sold in the US.