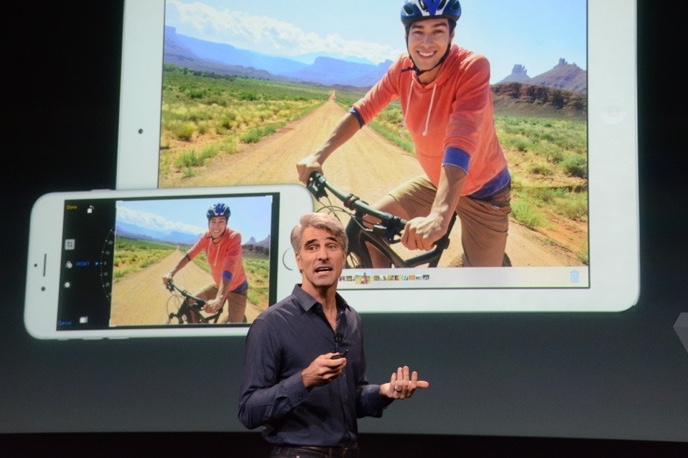 Monday, really? I had already written the headline "TODAY" and Craig Federighi went and changed it without even a moment's consultation. So, iPhone, iPad and iPod touch fans and freaks, Apple's first milestone iOS 8 update will arrive on Monday — welcome, better late than never, iOS 8.1.
And, before Apple senior VP of software Craig Federighi did his iOS 8.1 dog and pony show, he gave the assembled media, blogger and Apple employee types an update on iOS 8 adoption. While iOS 8 adoption has stalled below 50 percent, that's roughly double Android 4.4 (KitKat)'s 25 percent.
Regardless, iOS adoption at about four weeks usually has surpassed 70 percent and rising fast.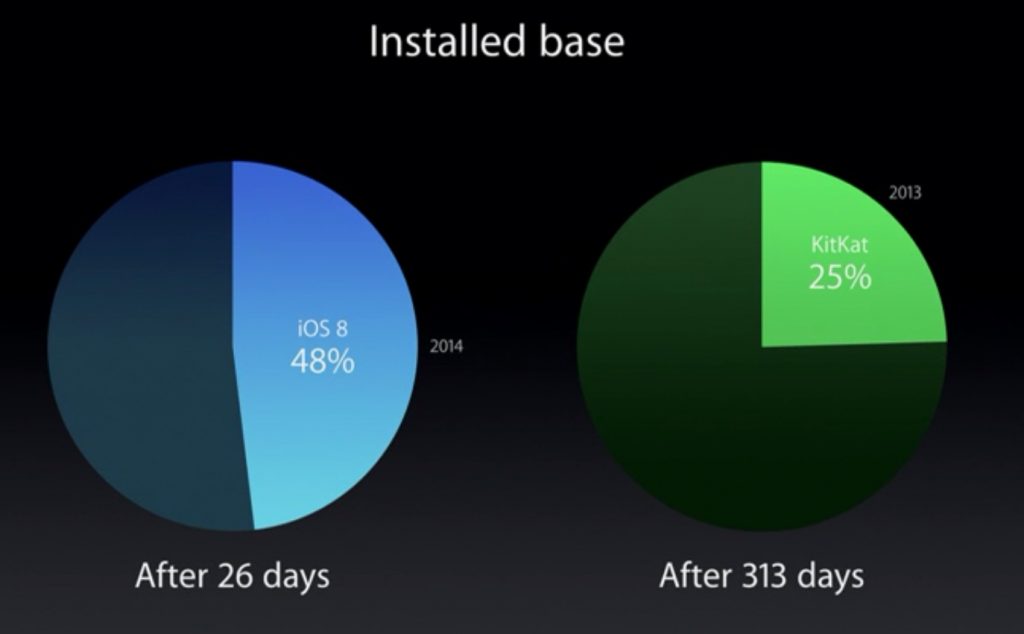 Yes, iOS 8 adoption kicks KitKat butt, yet is well behind iOS 7 adoption at 4 weeks — c'est la vie.
iOS 8.1: New and Old Stuff
Apple heard the hue and cry about the removal of the Camera Roll in iOS 8. With iOS 8.1, which ships on Monday, October 20, Apple brings back Camera Roll.
Apple begins the public beta of iCloud Photo Library with iOS 8.1, as well. This is seemingly simple bit of functionality — your photos in full res on all of your devices, instantly — is going to be huge.
See also: OS X Yosemite Available Today (??), Free
Also, arriving on Monday alongside iOS 8.1 is Apple Pay, the mothership's mobile payments system. Initially only on the iPhone 6 and iPhone 6 Plus, Apple Pay includes thousands of retail point of sale locations with millions in the offing — Apple as announced that more than 500 additional banks have joined Apple Pay since it was introduced in September.
Boom.
Liking iOS 8.1? What's missing?
Via: The Verge