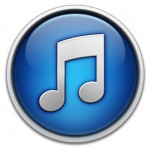 With iTunes, Apple has created a pretty dominant stake in the music industry. While the marketplace allows for the sale and purchase of music, it does not offer direct competition to music streaming services like Pandora and Spotify. This could change with iRadio.
iRadio is a project referred to by BTIG Research, a market research firm. They believe Apple is developing and poised to release the project. One of their most recent hints has been the radio icon in iTunes 11 which they believe could hint at a future upgrade to iRadio. BTIG sees the potential service from Apple to give Pandora and other streaming services a run for their money.
[quote type="large" align="left"] We expect Apple's iRadio to be vastly superior to Pandora because Apple is unwilling to settle for compulsory music licenses. Instead, expect iRadio to seek direct deals with labels at premium rates enabling iRadio to offer a superior feature set including a global solution (sites like Pandora are limited to the US), increased skips (compulsory licenses limit skips to six/hour) and maybe most importantly, extended caching so that wireless dead-zones are no longer a problem whether driving, flying or underground. [/quote]
This isn't the first time Apple will have been involved in streaming music. About three years ago, Apple acquired a streaming-music site named Lala. The project did not live long as it was canned shortly afterward. The speculation has started up again, however. Last year Apple filed a patent for streaming music, but as with all Apple patents there is no telling how relevant it is and if it will ever amount to anything.
According to BTIG, this service was supposed to be announced along with iPhone 5, but there was a delay. This likely pushes the announcement to the first half of the 2013, but there is no set release window for the service.