Following the launch of its traditional 'Lucky Bag' shopping event in Japan, Apple plans to host a second Asian promotion on January 6 to celebrate the Lunar New Year, which many recognize as the Year of the Dragon.
Customers throughout China, Hong Kong, Thailand, Singapore, Taiwan and the Philippines are eligible for the one day sale, an event which Apple is calling 'Red Friday'. Customers will have an assortment of accessories, gadgets and software to choose from, in addition to several Apple Store exclusive offerings.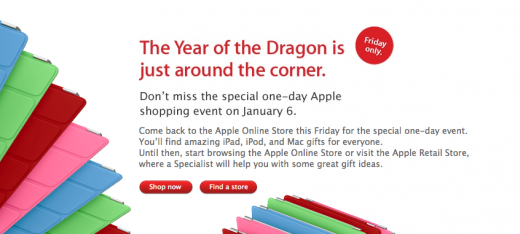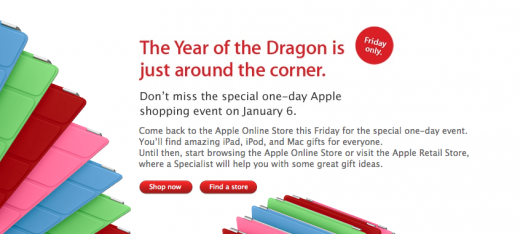 Apple has pegged Asia as its major growth market, marking China as a region with the potential to boost sales and build the Apple brand. Apple hopes that launching promotions specific to Asia will drive sales and establish consumer relationships.