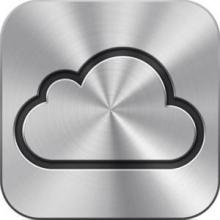 Apple has officially opened up iCloud to registered developers.  The new service, which was previously rumored to run users $25 per year, will allow iOS users to store their music, contacts, documents, and other data online. The service will additionally store a history of apps you download from the App Store, allowing users to redownload purchased items at any time.
Anyone with an Apple developer account can log into iCloud.com to kick the tires. In addition to online storage, the service provides a free "find my phone" feature which shows your phone's physical location on a map, along with a suite of web apps that allow users to view documents from your iOS device.
9 to 5 Mac has posted a series of images, revealing an interface and web apps extremely similar to the iPad. If you aren't using a touch enabled computer, such as an Elo TouchSystem or HP TouchPad, the iPad look and feel might be a bit of overkill.
Users will get 5GB of storage for free, and anything purchased from iTunes doesn't count against that limit. But if you need more space, Apple announced today that you can get an extra 10GB of data for $20 per year, 20GB extra for $40 per year, or 50GB extra for $100 per year.
The cloud service, which was first detailed during WWDC 2011, plans to launch alongside iOS 5 this Fall.