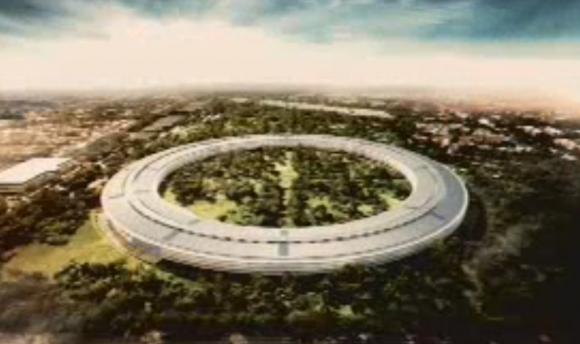 Apple has landed. And with a suitably grainy artists-impression to match, the plans for the new Apple headquarters in Cupertino, CA have been unveiled at a town planning meeting, by none other than Steve Jobs himself.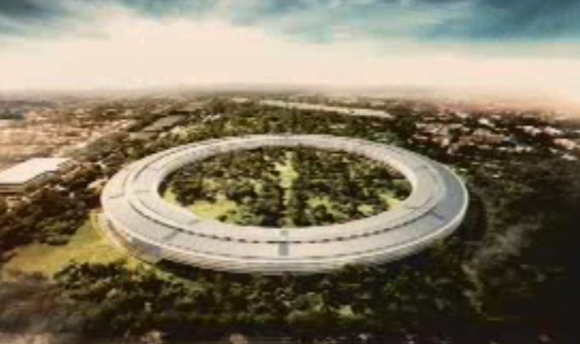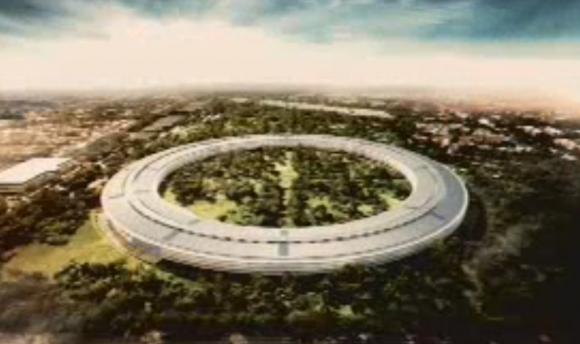 If all goes to plan, the new Apple campus will reside on the 98-acre plot of land acquired from HP last year. The facility will be a four-storey high ring surrounding a wooded courtyard, housing 12,000 Apple employees, and featuring the latest in high-tech curved glass.
"It's a pretty amazing building. It's a little like a spaceship landed. It's got this gorgeous courtyard in the middle… It's a circle. It's curved all the way around. If you build things, this is not the cheapest way to build something. There is not a straight piece of glass in this building. It's all curved. We've used our experience making retail buildings all over the world now, and we know how to make the biggest pieces of glass in the world for architectural use. And, we want to make the glass specifically for this building here. We can make it curve all the way around the building… It's pretty cool." Steve Jobs, CEO, Apple
If approved, the Cupertino campus will allow Apple to host events such as the WWDC and other keynote presentations on-site – something they've never been able to do before. The building itself will use an on-site natural gas energy system, hide most cars from view via a massive underground carpark and feature a big increase in natural landscaping over what is currently present. The building is expected to be ready by 2015.
httpv://youtu.be/gtuz5OmOh_M