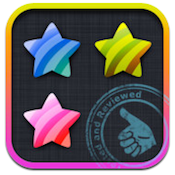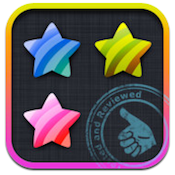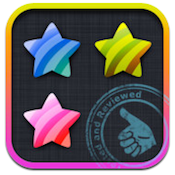 Price: FREE    Score: 9/10     Category: Education
Once you become a parent, you discover an intense need to have everything assessed for you. Movie posters have MPAA ratings, and TV shows have Parental Guideline ratings (usually in TV-Y or TV-14 style), both of which are used to help parents with young children avoid shows that might be inappropriate for their little brood.
But the wide world of Apps doesn't exactly have a similar system. True, the App Store does list ratings for Apps, but how can you be sure that the App Store's 4+ is the same as your idea of what is acceptable for kids over the age of 4?
One helpful tool for parents navigating the App Store is the free offering 
AppStar Picks
, developed by
AppGrade
. Currently, AppStar Picks offers nearly 350 reviews of various App Store offerings, from games to books to "creative play" apps like drawing tools.
In short, AppStar Picks provides you with reliable, detailed information about apps targeted towards children. With this info in hand, you can now make a truly informed purchasing decision.
The reviews for each game or app within the virtual pages of AppStar Picks come courtesy of 6 independent app review sites, all of which are run by parents or teachers to ensure quality.
The search function is arguably the best part of the app. Not only does it let you search every review for key phrases to help you browse for fresh apps, but the advanced search also lets you save favorite search terms to save you time and hassle.
AppStar Picks also lets you know when an app's price has been reduced, making it a great tool for bargain hunters as well. Just add the app you're interested in to your wish list, or flick back through your history to track it down, and you'll know when to purchase an app for less.
Despite a somewhat garish color palette (though offering a day/night optimized reading mode is a great touch) and ho-hum layout, AppStar Picks offers a service that will only get better with time. As more reviews are added, AppStar Picks is sure to become every parent's go-to guide for navigating the App Store offerings targeted towards young children, middle schoolers, and even teenagers.
AppStar Picks is compatible with iPhone, iPod touch, and iPad. Requires iOS 4.0 or later.