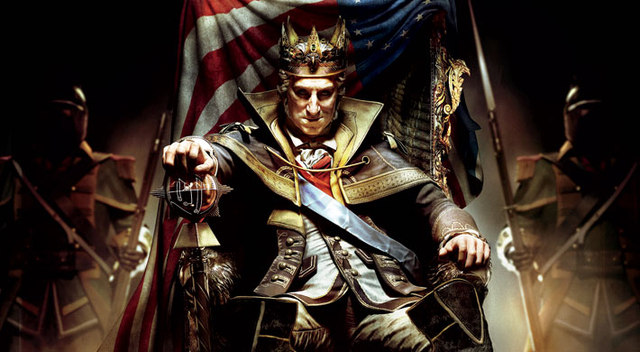 The Assassin's Creed series isn't one known for its accurate portrayal of historical events and figures. More often than not, it takes certain liberties with events and their players to tell a great action-adventure story. Assassin's Creed III pushes that even further by including DLC that delves into speculative territory with "The Tyranny of King George Washington."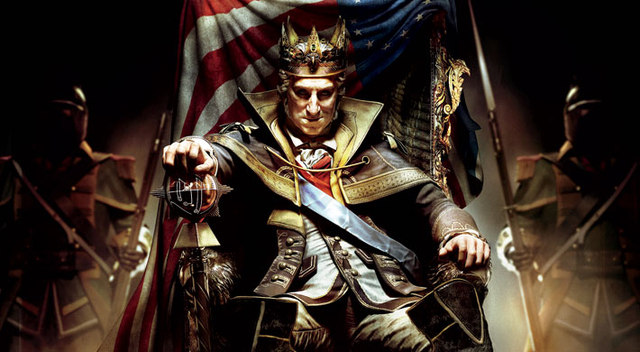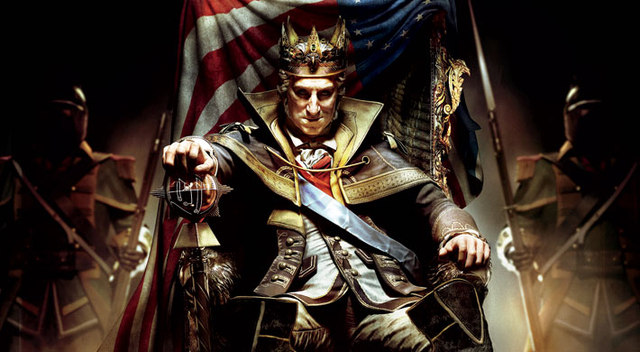 Ubisoft's Sebastian Puel said that with Assassin's Creed III, they wanted to explore a "what could have been" scenario following the American Revolution:
"History is our playground – and AC teams have always loved playing with historical facts and their consequences as a way to better understand a time period. While Assassin's Creed III concentrates on history as it happens, we wanted to take some liberties with this DLC and tell you how things 'could have happened.'"
Here's Ubisoft's description of the DLC:
"As the revolution comes to a close, a new and most unexpected enemy emerges. Driven by the desire to secure the fate of the colonies, the greatest hero of the revolution, George Washington, succumbs to the temptation of infinite power. The new King is born and his reign leaves no one untouched. To return freedom to the land our new hero must dethrone a tyrant he once called friend."
The Tyranny of King George Washington can be had by purchasing the season pass for Assassin's Creed III. The season pass will give players access to five DLCs and can be purchased with  a 25 percent discount (compared to buying the packs individually) at $29.99 or 2400 MS Points. Purchasing the pass will also allow you to download the additional content one week ahead of everyone else.
Assassin's Creed III launches on the Xbox 360 and Playstation 3 on October 30. Wii U gets the game on November 18.
Has The Tyranny of King George Washington piqued your interest? Which console will you be playing Assassin's Creed II on? Discuss in the comments!
[via Joystiq]