AT&T"s prepaid division, AIO Wireless, has just announced its new "group save" plans which in many ways are the same as the recently implemented framily plans from Sprint. Rather than the traditional family plans, AIO now allows qualifying customers to add up to four other discounted lines onto their plan. Those lines can be given to friends, family, or whoever.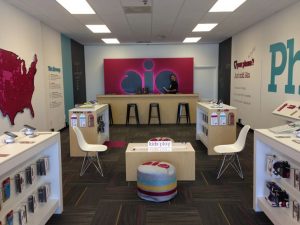 The discounts begin if you are already on a $40 plan and they become greater as more lines are added on. So, the second line will be provided at a $10 discount, the third line will see a $20 discount, and the fourth and fifth lines will receive a $30 discount. This means that the only line that pays full price each month is the first one.
If someone were to actually have five people on a plan, they could see as online casino a much as $90 off their monthly bill with the group save plans. At the same time, however, having five lines is still going to be very expensive.
AIO Wireless will require customers to have their Basic, Smart, or Pro plans in order to receive any of the extra line discounts. These plans range from $40 to $60 and are already relatively cheap in comparison to other mobile service providers.
Though the pricing structure and restrictions are different with Sprint"s framily plan, the idea is the same. Both Sprint and AIO now allow anyone to join onto an applicable plan and receive discounts for doing it.
The one major benefit associated with Sprint however is that up to 10 lines are allowed and all of them can be billed separately. But for a prepaid carrier like AIO, the group save idea is definitely something worthwhile.
Plus, if you choose to go with AIO, you get to receive the same type of coverage as a regular AT&T customer, which is currently superior to Sprint"s coverage.
Question – Do you like the new framily and group save plans?
Summary

: AT&T"s prepaid subsidiary, AIO Wireless, has just announced its new group save plans. These plans allow up to five people to be on a contract with four of the lines receiving discounts.

image credit: tampabay