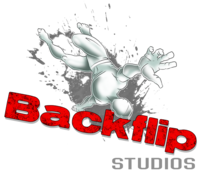 Backflip Studios, the developers behind 'Paper Toss' and 'NinJump', has announced an iOS tower defense game in partnership with MGM studios.
'Army of Darkness: Defense' will feature infamous dialogue from Army of Darkness protagonist Ash Williams and multiple other characters drawn directly from the famed film.
Playing as Ash, gamers will take on the role of summoning friendly troops, spells and weapons straight from the movie to help defend the castle. Players can call upon a wide variety of allies including armed warriors, precise archers and more.
'Army of Darkness: Defense' will hit the iOS App Store for the iPhone, iPad, and iPod Touch this Thursday.