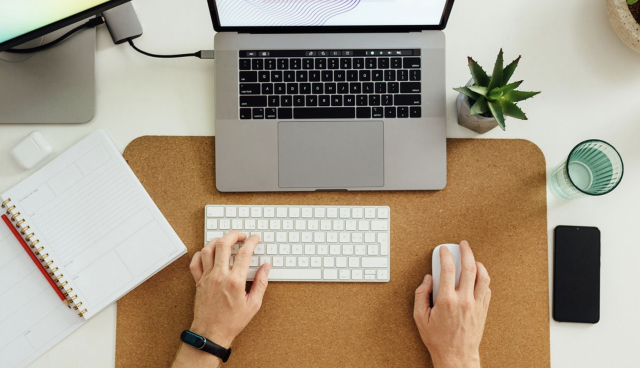 Our working habits have altered dramatically as the internet has evolved. People are opting to work from home as freelancers or as remote workers instead of following traditional work patterns. In the majority of the instances, some people have built a multi-million dollar empire by only functioning for a few hours.
Working from home or as a freelancer may appear simple at first. However, as soon as you enter, you will face a number of challenges. You may experience interruptions from time to time, which may result in inefficiency.
To ensure a smooth and fluid workflow, you must first subscribe to a reliable, high-speed internet connection. If you look at some of the greatest providers in your area, you will notice that Optimum is offered in a variety of locations.
Furthermore, its customer support is simple to contact, and you won't have to worry about contracts and data caps. If you feel like switching your current provider and Optimum intrigues you, then we would recommend you to click on this link to get a better picture of the deals and packages being offered.
Having a steady and high-speed internet connection will assist you in maintaining a consistent workload. Furthermore, your work will be delivered on time. Now that you have the essential skills, it is time to invest in the correct tools and apps to help you manage your time and projects.
Given the growing need for millions of people throughout the world to work remotely, there are now hundreds of useful applications for work-from-home employees. These 8 critical tools and apps are certain to boost your remote working effectiveness, from video calling as well as project management to effectively sharing worksheets, choosing the finest email providers, and keeping files private. Let us look at some of the resources available to you as a freelancer or remote worker.
Wave
Wave is an excellent financial management solution for freelancers as well as remote employees. With the tools, you can collect payments, administer payroll, send particular invoices and manage all of your accounts from one place.
The gadget is also useful for swiftly scanning receipts that can then be shared via a mobile app. With pricing starting at $0 per month, you may run and manage your funds without any problem.
Zoom
Zoom is one of the most powerful and dependable video conferencing systems available. Various firms, such as NASDAQ, and Slack, have put their faith in the technologies. You can hold voice and HD video calls, as well as webinars for up to 100 people, all with recording capability. You can start for as little as $0 per month, whether you want to arrange a one-on-one meeting or a conference with 100 people.
Asana
When it comes to project management, you will need a program to track your job progress, pending tasks, and finished activities. Forbes recently named Asana as one of the top project management tools. Most businesses and entrepreneurs use Asana to organize their teams and remain on track with their assignments.
ThemeForest
Hiring a web developer can be expensive. However, you do not have to be concerned about the high cost of hiring a developer because ThemeForest can assist you in finding some of the greatest web design and development projects tailored to your requirements. You must, however, make adjustments and cater to them in accordance with your brand's and website's needs.
Upwork
Upwork is a well-known and highly rated freelancing marketplace where businesses and individuals can purchase and sell services. Upwork allows you to sell your talents to individuals from all over the world. Simply email a proposal to potential clients, have an interview, and get started. You can get paid on an hourly or project basis with Upwork. It all depends on how you and the customer decide to make the payment.
99Designs
With the evolution and proliferation of websites and other platforms, the need for graphic design essentially has increased. In two days, freelance designers can find work. Clients can directly employ you for design tasks, or you can enter a Design Contest, in which the client provides you with a short summary and gives you the liberty to submit work as you like. If you want to win big assignments, 99Designs is a great place to look for all the design abilities and work.
Toptal
Toptal is also a great resource for landing freelancing assignments and gigs. However, unlike Fiverr or Upwork, the platform is unique. Although screening freelancers is a time-consuming procedure, the pay is fair and allows you to earn more than you might in typical employment.
QuickBooks
QuickBooks essentially is one of the most convenient accounting programs for keeping track of your finances. Instead, of engaging resources to do account-related work manually, business owners can depend on QuickBooks. Whether you are managing and maintaining your account for the entire year or pulling data for tax returns, QuickBooks is a cost-effective option.
Final words
You need the correct tools for remote working and freelancing. All of the tools discussed above can help you manage your projects on schedule and stay on track with your team.