Smartphones have become the most important devices in our lives, and every year something new is contributed to the blueprint by the huge pool of smartphone makers. This makes most users upgrade their phone almost every year or two.
However, it's different when it comes to laptops, users don't upgrade very often (unless they are professionals), as laptops makers don't make huge leaps every year or so, it's mostly under-the-hood improvements which are of course, radical, but just in terms of speed.
So, it's important to buy a laptop that you are comfortable using and that you'll be able to use for 3-4 years or more (if you'd like to). The five things to keep in mind when buying laptops or five pillars that make a laptop a good choice to buy are:-
1. Battery Life – A laptop is a portable device; longer the battery backup, that efficient the laptop is in fulfilling its purpose.
2. Display quality – Content intake has become a thing of this era. It would be recommended to go with a 1080p display panel at the minimum.
3. Body – Again, a laptop is a portable device, that's why it's very important that the laptop be thin & light so that it can be carried around easily.
4. Internals – Hey, it's 2018, laptops are supposed to supposed to just work, it's not the case always, they turn out to be very slow and crash. However, with decent internals, it shouldn't be the case.
5. Updated – Who uses DVD anymore? It would be better to consider laptops that don't have a DVD. Also, invest in an SSD even if its a little expensive because it offers great performance and extremely good boot times. Removal of DVD and the traditional hard-drive also help in reducing the footprint which indirectly helps in the 3rd pillar, the body.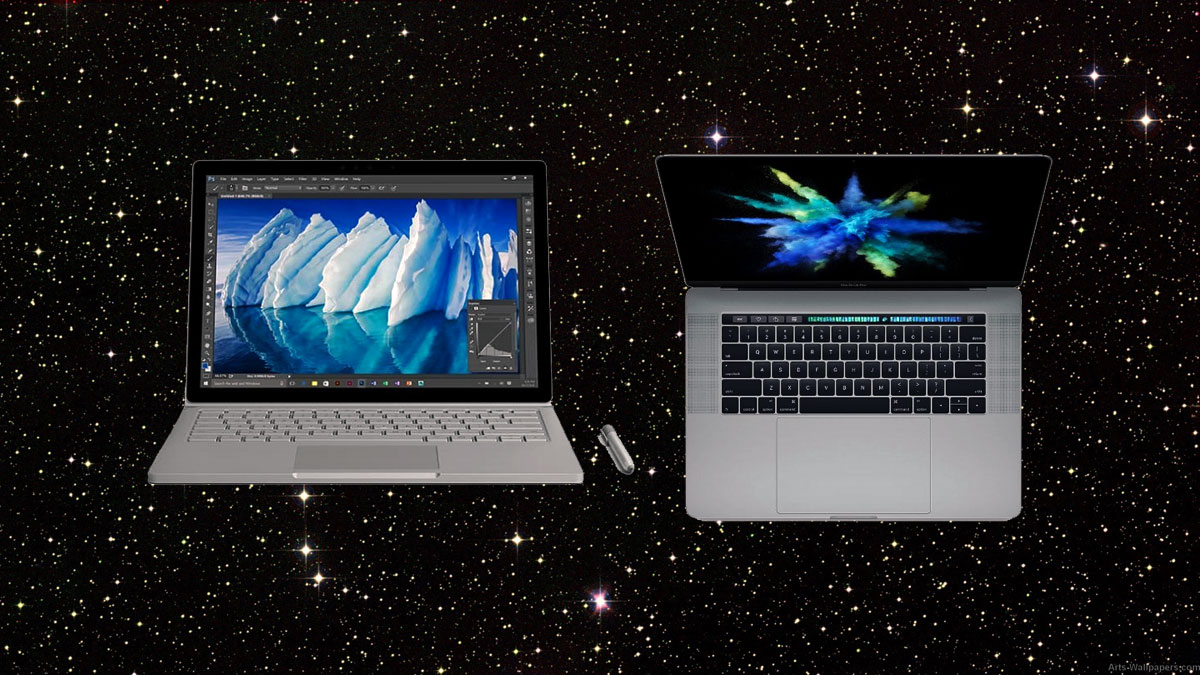 The first thing to decide is in which ecosystem you'd like to invest, Windows or Mac, Linux can be installed on either of the two as its available for free.
Buying a Mac laptop is extremely easy because there are just two laptops that could be considered up to date – MacBook and MacBook Pro. MacBook Air is still good if you can find a good deal on it, however, for the MRP it's not recommended.
If you require your laptop to run heavy applications then you should definitely get the MacBook Pro. It's got great battery life, an amazing Retina display, speedy internals, and a good body. Also, if you like buying the best of the best, you should definitely get the TouchBar model.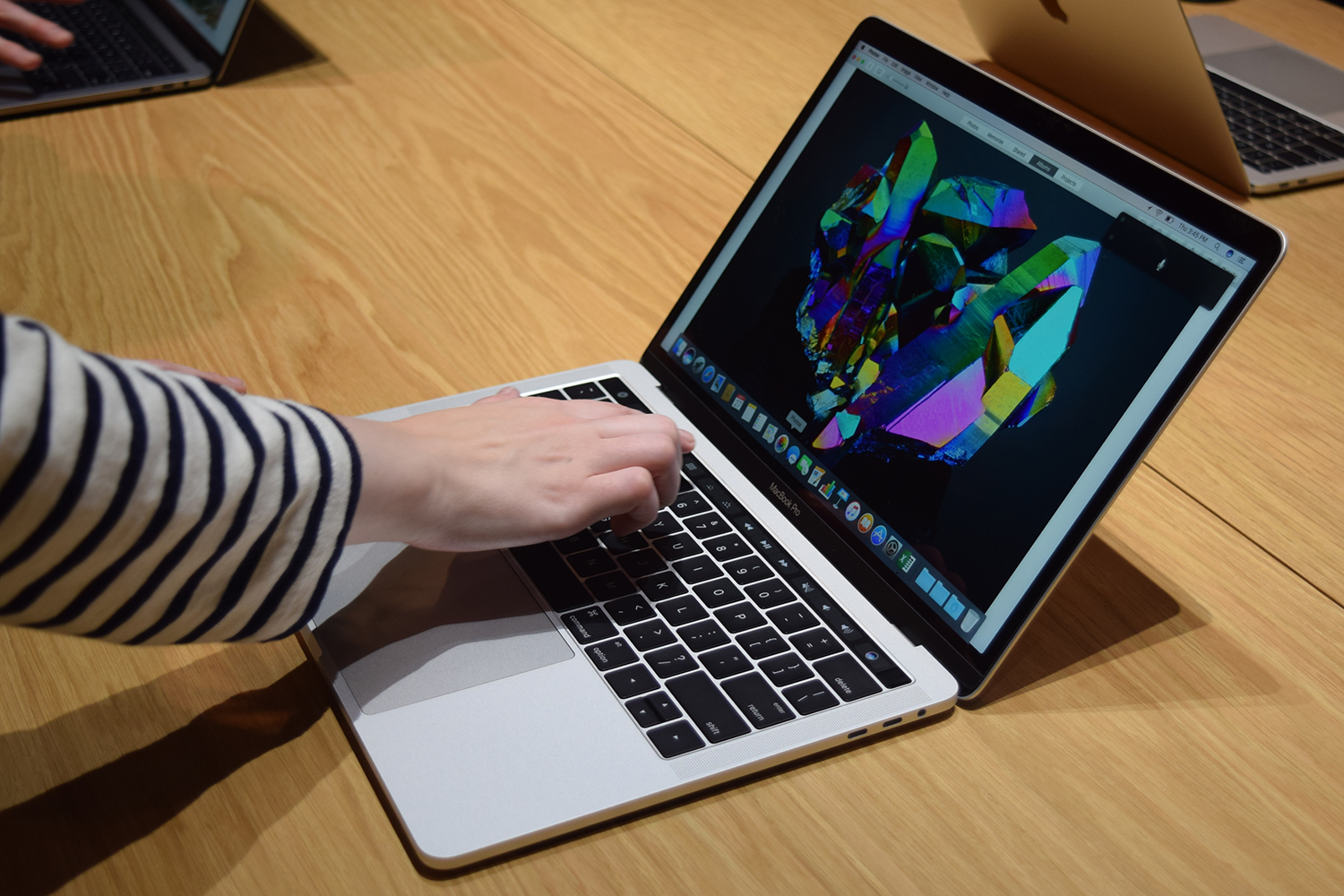 The TouchBar is not perfect but yeah, that's the only model with which you can get the top specs under the hood. Also, its future proofed, it comes with four USB-C Thunderbolt ports and a headphone jack (which could be removed :P).
However, if you require a laptop for doing just the basic tasks like watching videos, reading news or for writing the news (lol), surfing the web, and other casual things then you should take a look at the MacBook. It's a beautiful laptop, it's got an extremely small footprint, it's light, it's got a great battery backup but of course, it's not very good when it comes to performance but that's what the laptop is, it's not for people who want to run power-hungry apps.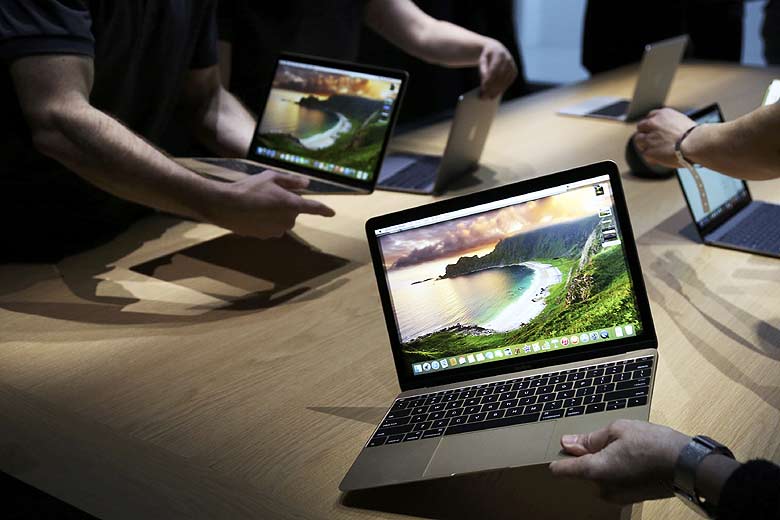 If you're not looking to invest in the Mac ecosystem, here are some of the best all around laptops-
1. Dell XPS 13
This is a great laptop, it offers a vivid 4K display which is optional but you should select it if you've got the cash, the design is perfect, and also the bezels are extremely thin making it a good laptop to view content on.
The internals would be Intel's i5 or i7 chip, 8-16 gigabytes of RAM, SSD ranging from 256GB to 1TB, and Intel's UHD Graphics 620. On top of that, the battery life is extremely good. The XPS 13 is available in four different version – 4K, non-4K, touch, and non-touch.
The average hours you can expect the laptop to run would be around 12 hours and that's a good number. It starts at $999. Also, you can go with Ubuntu if you'd like a non-Windows version. It checks all the five pillars of a great laptop.
If you are going to be gaming most of the time, the you should consider the XPS 15, its got almost everything from the XPS 13 but in a bigger package i.e a bigger screen.
2. HP Spectre x36013
This one is a beauty. Also, it gets almost everything right – it's got a great keyboard, a good trackpad, a not-so-bad sounding speaker.
The standard configuration would be an Intel i7 chip, 8GB of RAM, 256 GB of SSD which however, can be customized to fit your needs. It offers two versions – a 4K capable model and a non-4K, nonetheless, the 4K version will take a hit in the battery department.
Just like the XPS 13, it starts at $999.
3. Microsoft Surface Book 2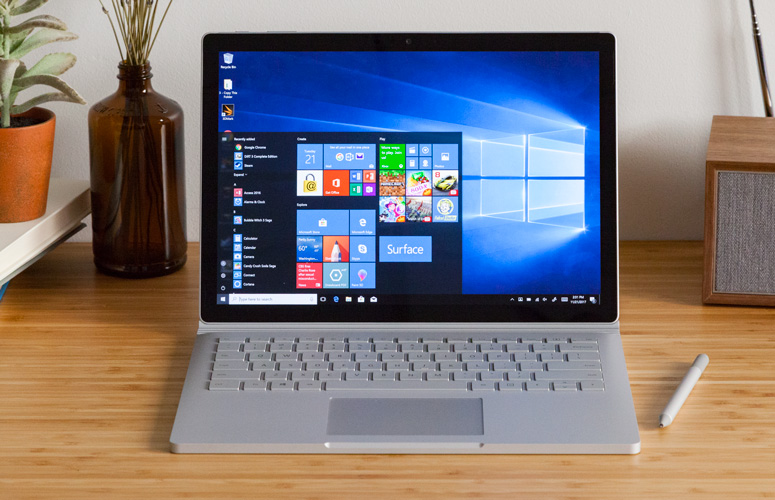 It's an expensive laptop. It checks almost everything – design, display, battery life, performance. The standard configuration would be an Intel i7 chip, 8GB of RAM, Nvidia GeForce GTX 1050 (varies).
Surface Book 2 is a beast when it comes to performance, the Surface Book 2 (specific configuration) can beat Dell's XPS 13 but it's just an irrelevant comparison because the XPS is way cheaper. Also, the Surface Book 2 is detachable, offering the best touch-stylus experience of any Windows machine.
The 13 inch model start at $1,199 but its not recommended as its under-powered, the $1,499 configuration is preferable and the 15-inch version starts at $2,499.
Made for Gaming laptops
1. Razer Blade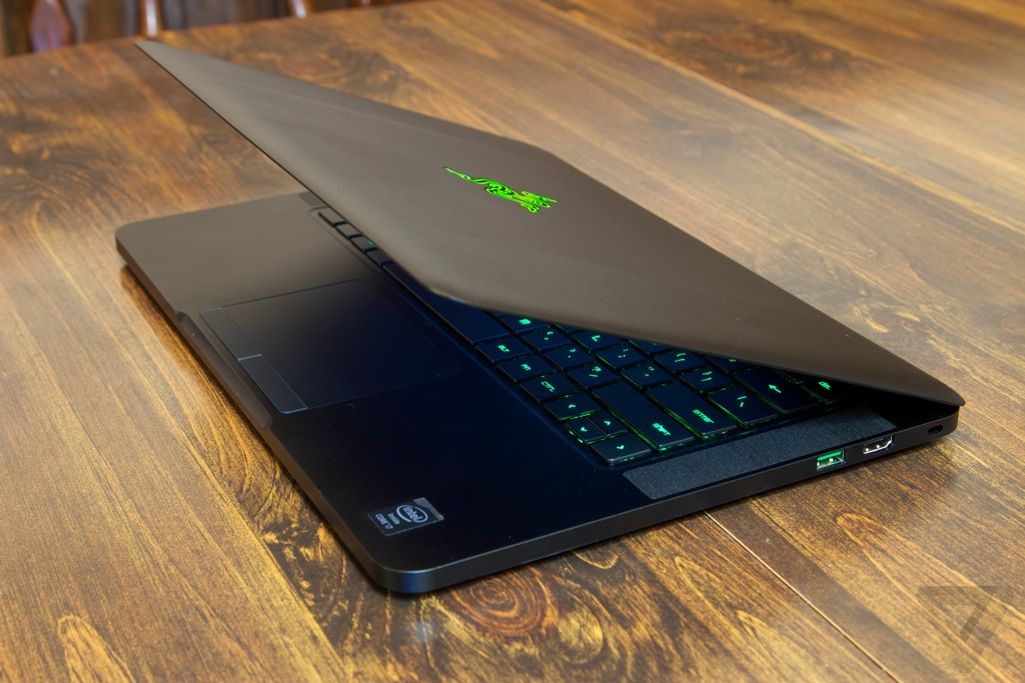 Gaming laptops are usually thick and heavy but this is very different from the pack. It's like a MacBook, thin and light, and just like the MacBook its got very limited upgrade options. However, its got great internals and you may never have to upgrade.
The specifications are great – Intel i7-7700HQ Quad-Core Processor with Hyper-Threading 2.8GHz / 3.8GHz (Base/Turbo), Nvidia GTX 1060 (6GB GDDR5 VRAM), 256 GB or 512 GB of SSD (PCIe M.2), 16 GB DDR4 2400MHz dual channel onboard memory.
Also, its got great battery backup; on heavy usage, it can run for 7-8 hours. It basically checks all the 5 pillars that make a laptop great, even in the gaming category.
You can choose from Full-HD and 4K model, starting from $1,899 and $2,399 respectively. However, you can find some good discounts online and offline on the company's stated price.
2. Gigabyte Aero 15X
It's one of the other laptops apart from Razer Blade that has a thin body while packing some great internals. Also, it goes almost bezel-less (on three sides) which is a plus point.
The specifications are Intel Core i7-770HQ, Nvidia GeForce 1070 GDDR5 8GB with Max-Q design, up to 32GB DDR4 2400MHz RAM, and Full-HD anti-glare LCD display.
In terms of design and perfection, it's not as good as the Razer Blade and also in terms of the display but if you require a lot of power, that is you want to get the best of the best specifications then this is perfect. As it not only gives the best internals but also keeps the body thin and light compared to the competition.
It starts at $1,499 on Amazon. Do check various shopping sites or offline stores before buying.
Here are few other great gaming laptops but they miss some of the five pillars check – Asus ROG Zephyrus GX501, Asus ROG Strix GL502, Alienware 13 R3, Razer Blade Pro, Gigabyte SabrePro 15, Alienware 17 R4, Asus ROG G703, Dell Inspiron 15 7000 Gaming.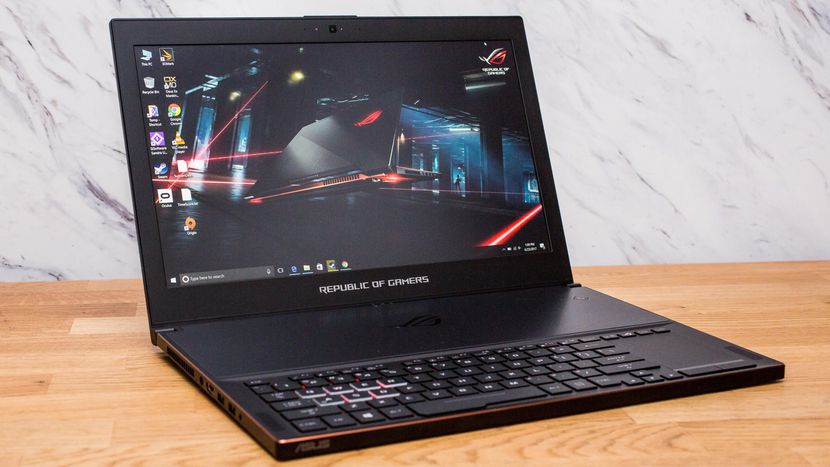 Value for money
Asus Transformer Book T300CHI
It packs Intel's Core M processor which will be able to get you through basic tasks. Along with that, it packs 4GB of RAM, 128GB of SSD, a 12.8-inch 1080p display.
The keyboard is detachable which can turn it into a tablet, however, I don't think it's very useful as touch on laptops is still very glitchy for general tasks and I see it as a gimmick. However, for artists, it can be helpful but the technology used in this laptop won't be as good as the SurfaceBook as its a cheap laptop.
It can run for around 6 hours on a single charge which is good. It checks all the five pillars. It starts at $499, nonetheless, you can find good deals on it.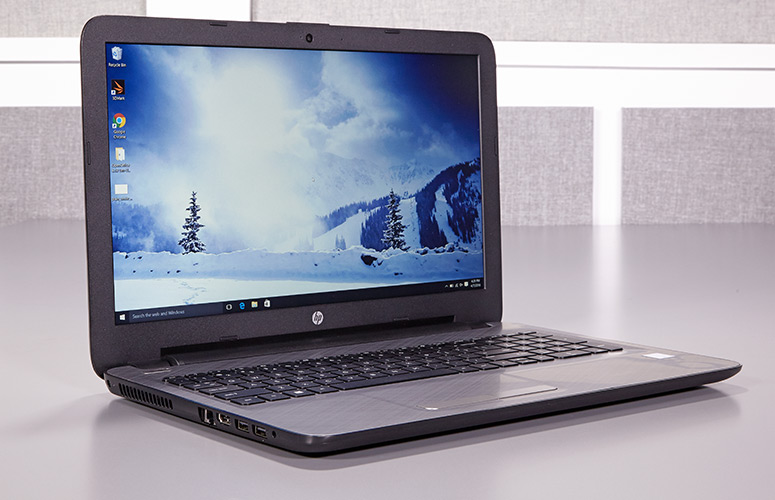 There are a lot of other good laptops that offer a good value for the price but they don't check all the boxes that make a laptop great, anyways, here are few of them – HP Notebook 15, Asus E402MA, Asus F556UA-AB32, Microsoft Surface 3, Asus Vivobook Flip 14.