Best of CES 2013: What did we enjoy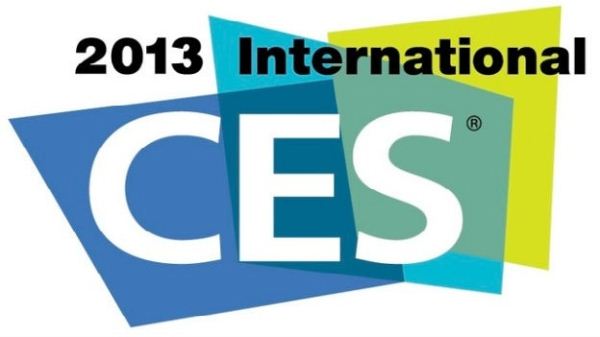 This is a list of our favourite products at CES. Even though there were plenty more that made us excited, these are the products we think are groundbreaking, exciting or just awesome.
CES was filled with odd conferences, startups, 4K TVs and gaming, amongst the many traditions of the Consumer Electronics Show.
The Samsung S9 UHD TV has a unique 'timeless gallery design'. The design can swing the TV a little, allowing users to change the viewing angle.  It looks industrial, minimalistic and just astonishingly beautiful.
The design almost takes away the fact this is a 4K television at 85-inch, making it the biggest TV in the world right now. Samsung also had two bigger sizes, but they won't be available.

A five-inch, Android powered portable gamepad. Nvidia couldn't have snuck this in any better, while not as big of a jump as the iPhone in 2007, it was certainly an excellent product that wasn't expected.
The gamepad looks great and the 720p screen seems to play Android games very well. With Big Picture project and the Steam store, who knows how big this project will get.

The name for Project Fiona, that Razer has been working on for a year. With a lot of crowd sourced ideas, Razer have worked to make this tablet something special for their fans.
Running Windows 8, the Razer Edge takes advantage of a new touch based operating system. It runs intense games and has two game controllers on either side of the device.

A wireless wristband that tracks you life, basically. The Fitbit Flex is one of the most unique because of its minimalistic design and wireless syncing that connects to your iPhone.
The Fitbit Flex will come to users that want to track their sleep, their walking and their patterns for $99. This seems to be the new craze, wearable, simple and elegant trackers.

Virtual reality is the future, so embracing it so early is liking taking a step into five years time. The problem is people still see virtual reality is something that is almost impossible and cannot be released this or next year.
Oculus Rift takes away that doubt, at CES thousands experienced the great new platform made especially for gamers. The headset looks incredibly raw and there is still work to be done, but it shows the future of gaming.

Essentially the next upgrade to the usual bunch of Android phones. The Xperia Z has a 1.5GHz Snapdragon S4 Pro quad-core processor, 2GB of RAM, 10 hours of battery life and 32GB of storage.
This is all usual, but it has a battery mode named STAMINA which consumes less power by hiding notifications. It is also water and dust proof and looks incredible with a 5-inch 1080p screen.

The 27-inch beast PC table. Lenovo seem the only company willing to take all risks with Windows 8 and work to make the platform accessible in all forms of tablet and PC.
We have already pondered the opportunities of such a large screen and some restaurants are already thinking of adding it for orders. This is the next step in integrating technology with payments.