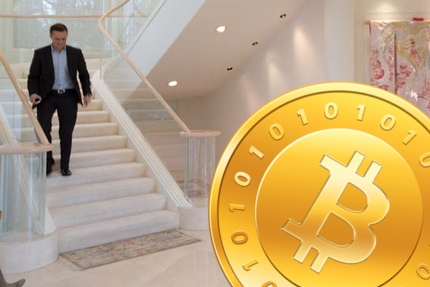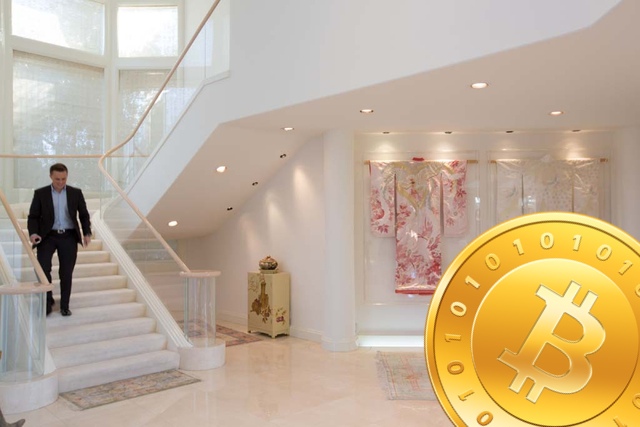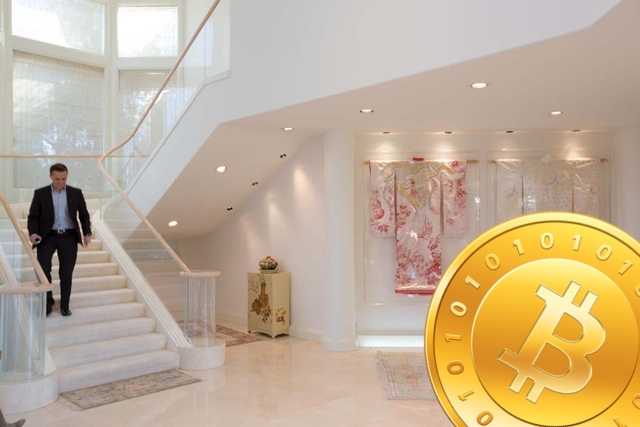 Moving to Las Vegas? Just looking for a swank Sin City crash pad and money is no object? Then you have to see Jack Sommer's 25,000 square foot Bitcoin Mansion, which features walk-out access to five golf course fairways, a 120-ton air conditioner cooling tower and a 2,000 square foot guest house where Playboy Bunny Anna Nicole Smith shot a "movie."
The asking price? A cool $7.85 million, payable in the world's most exciting cryptocurrency — about 9,566 Bitcoins.
Now, before pooh pooh the price consider this — "This house was an exercise in how many cool details we could put in," says Sommer.
And, according to the Las Vegas Review-Journal, the Bitcoin mansion's amenities just keep coming — there is a secret garden and even the live-in servant quarters have Jacuzzis.
Perhaps simply working there would be a serious life upgrade.
What Is Bitcoin?
Bitcoin is a new cryptocurrency that was created in 2009 by an unknown person using the alias Satoshi Nakamoto. Transactions are made with no middle men – meaning, no banks! There are no transaction fees and no need to give your real name. More merchants are beginning to accept them: You can buy webhosting services, pizza or even manicures — CNN Money
Sommer is thought to be marketing his Bitcoin mansion to international buyers, jet setters, the kind of people who travel with a full staff, including a chauffeur, chef and nanny.
"I think it would definitely be the largest real estate transaction done in Bitcoins that I've heard of," said Julian Tosh, a bitcoin-merchant. "There are a bunch of people who have bitcoins, and they're dying for a place to spend it."
So, why is Sommer selling his Bitcoin mansion? His seven kids have all grown up and moved out — the multimillionaire is looking to downsize…
Ready to make an offer for the Bitcoin mansion?
Via CBS News