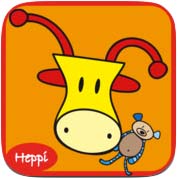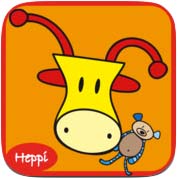 Price: $1.99     Score: 8/10    Category: Games
Developed by Heppi, Bo's Bedtime Story is a charming children's game for iPad. The perfect bedtime game, Bo's Bedtime Story features a number of cute, easy-to-play puzzles that are ideal for the kids.
Bo the Giraffe is the star of the show and its your job to get her ready for bed. Help Bo put all her toys back in their baskets, put all Bo's clothes in the laundry basket, wash her hair, brush her teeth, put on her pyjamas and more.
Each puzzle in Bo's Bedtime Story requires only simple touch controls that are perfect for little fingers. Just tap, drag and release and you're done. Each of the puzzles is preceded by easy-to-follow verbal instructions, while others give visual clues. The rubber duck puzzle asks you to put the correct color rubber ducks in Bo's bath and shows you the colors to take off the bathroom shelves.
Bo's Bedtime Story features encouraging sound effects on completion of each puzzle as well as bright and colorful visuals that keep the mood of the game light and fun.
There are 10 scenes in total, each of which tests a different skill – from matching to counting and sorting, there is enough variety in Bo's Bedtime Story to keep both young minds interested and stimulated.
Bo's Bedtime Story for iPad is compatible with iPad. Requires iOS 4.0 or later. A small expedite fee was paid by the developer to speed up the publication of this review.