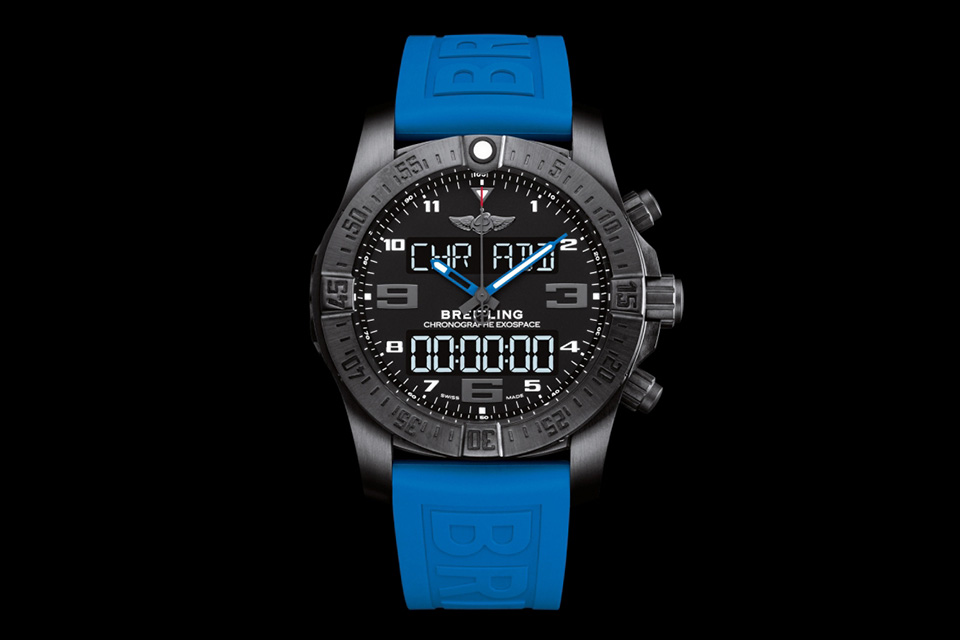 Breitling SA recently announced that its new Exospace B55 smartwatch is now available for purchase.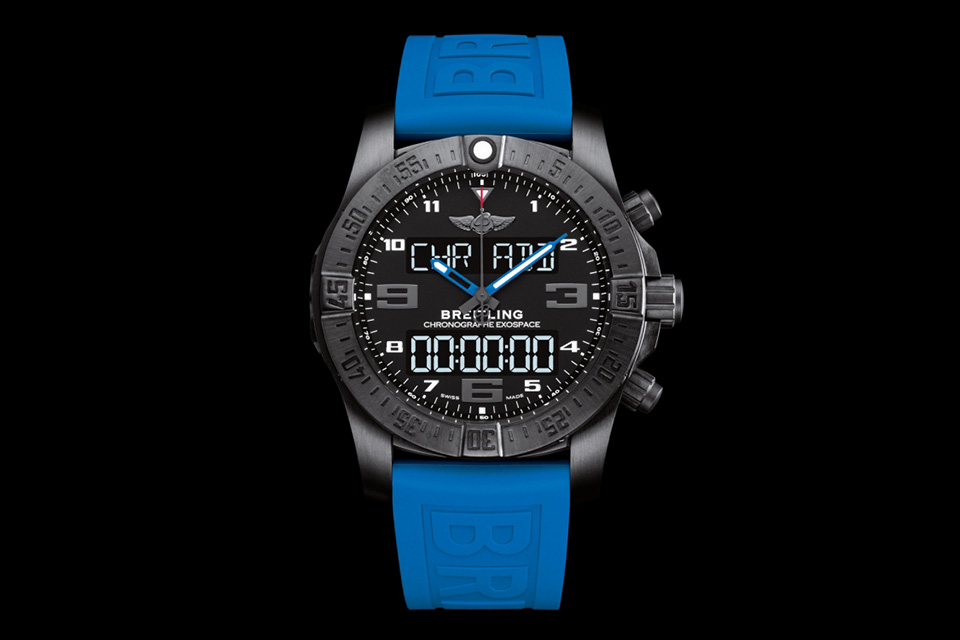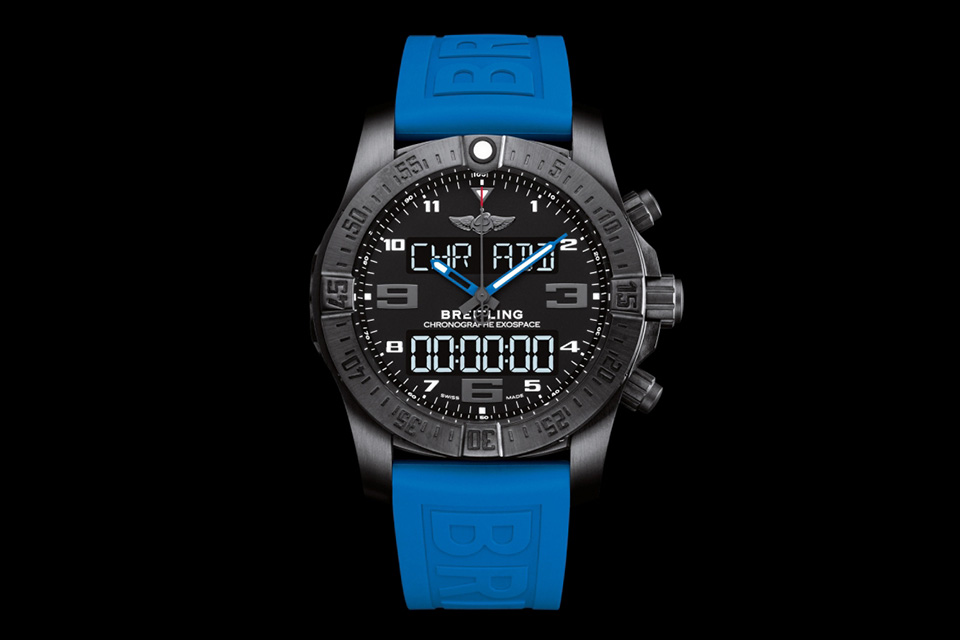 The Breitling Exospace B55 is one of the newest contenders in the budding smartwatch market, a market currently dominated by tech giants such as Apple and Motorola. Breitling SA, best known for its designer Swiss watches, enters the market with a watch that costs a whopping $8,500. Obviously, this piece of technology is not for the average consumer.
With a price tag that matches the Gold Edition of the Apple Smartwatch, the Exospace B55 is designed with the needs of airline pilots in mind.
With a standard analogue face, the Breitling Exospace B55 features a design similar to other watches by the Swiss company, complete with an accurate chronograph that the firm is known for. In addition to this standard design, the smartwatch features two LED displays which can be used to display notifications, alerts, and other information.
The Breitling Exospace B55 Is Not Your Average Smartwatch
Unlike the Apple Smartwatch and other similar devices, Breitling's Exospace B55 does not feature its own touchscreen, nor can a plethora of apps be installed on it. In a more traditional manner, the watch utilizes a rotating crown and buttons to allow users to interact with its features.
The device really shines when it is linked up with other mobile devices via Bluetooth through its dedicated app. When connected to another smart device, the timepiece is capable of displaying SMS messages, caller ID, and notifications from other communications apps on its LED screens.
The built-in applications that the Breitling Exospace B55 does feature are geared towards meeting the needs of aviators. These apps include a chronograph capable of tracking fifty different times, and a tachymeter which can measure distance and speed. Pilots will also find the gadget's ability to log flight times and keep track of arrival and departure dates to be quite useful.
As far as fashion sense is concerned, this device comes in black, gray, or blue. It is also a very sturdy device with a strong titanium casing and water resistance up to 330 feet (110 meters).
The Breitling Exospace B55's price might make it too high-flying for the general consumer, but its precision and useful features mean that civil aviators will find it appealing.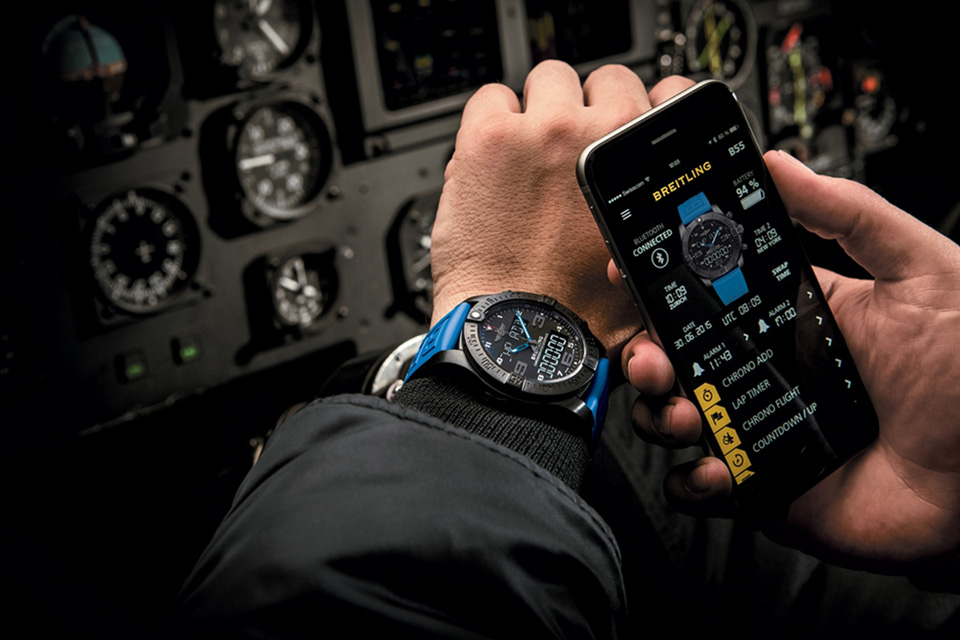 Specifications
Movement: SuperQuartz™, thermocompensated quartz electronic, analog and 12/24 hr LCD digital display, display backlighting, EOL indicator
Display: Analog watch face, two LED displays for notifications
Chronograph: 1/100th second, max. 99 hrs 59 min. 59 sec., flyback function, electronic tachymeter, chronograph (lap timer, flight times)
Battery: Rechargeable
Calendar: Digital, perpetual, with weeks indication
Connectivity: Bluetooth Low Energy (BLE)
Water Resistance: 330 ft (110 m)
Diameter: 1.81 in (46 mm)
Thickness: 0.49 in (12.5 mm)
Strap: TwinPro
Weight (Without Strap): 2.82 oz (80 g)
Other Functions: Countdown timer, 7 daily alarms, CountDown/CountUp Clock, (max. 99 days, 23 hrs 59 min. 59.99 sec.) with independent alarm, UTC worldtime; pairing possiblity (Bluetooth Low Energy) with a smartphone (dedicated Application) for data transfer and «remote» settings